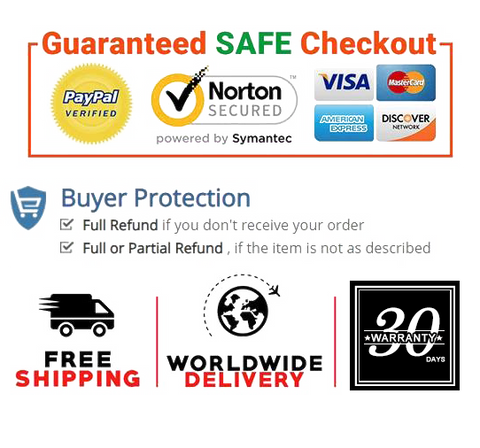 The frame is made of lightweight PVC, soft and bendable, comfortable to wear, no pressure feeling, The elastic band design to facilitate the fastening of the head circumference. It has wide space and it's suitable for various head circumferences.
Our 3D glasses adopts the newest active shutter technology, super fast 144Hz refresh rate, High definition, no ghosting images, no flickering, delivers a great 3D viewing experience for you.
Lightweight 3D Glasses is only 23g, compact size, made of durable plastic and foldable arms design, save more storage space, also it can be worn in front of myopia glasses, the lenses were large enough to cover your prescription glasses.
It is durable fashionable and cool, It could be used to view 3D print, magazines, comic books, TV ,Anaglyph photos on the internet and publications as well.
Enjoy the magical fun all year round, holiday specification 3D glasses are very suitable all year round. They are perfect for gatherings, as well as the latest gifts for family, friends, colleagues and teachers. These glasses are really the joy of holiday.

Product description
Material: ABS
Lens material: 0.22mm imported polarized stereo glasses special circular polarizer
High temperature resistance below 110℃, normal use


product information

Color      Black
Product weight      23g
Product size      150*150*40mm
Date First Available      August 11, 2020