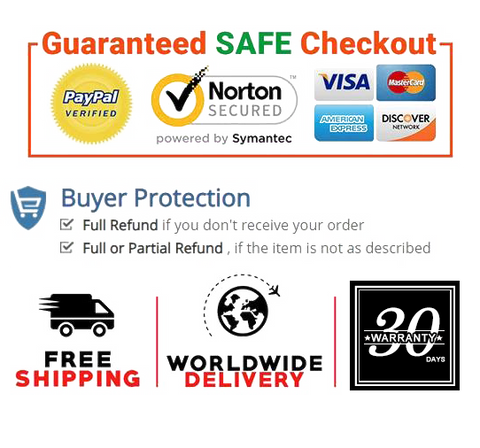 HOSPITAL-QUALITY BEDPAN: Things like comfort, stability, and usability matter more than ever to patients, particularly the elderly! That's why we're happy to supply this product to caretakers, nurses, or CNAs who are looking for hospital-grade bedpans.
FOR BEDRIDDEN PATIENTS: When you're working with someone who is bedbound, comfort is one of the most essential factors involved in their care. Quite often, these kinds of individuals aren't able to make it to the bathroom or toilet from their bed. That's why we make sure this health accessory is comfortable and incredibly easy to use. Add this product to your nursing home accessories today!
COMFORTABLE & DURABLE EQUIPMENT: This large bedpan is made to be both comfortable and durable. Smooth, contoured edges make it easy to use when male or female patients need to pee or access the potty. It works just as well for kids as it does for adults! Don't settle for cheap plastic products that aren't medically safe when you can have this quality item.
EASY TO CLEAN: As a caretaker, you value being able to get things done quickly and efficiently. When you choose to use this bedpan, you are giving yourself a product that is easy to clean and that won't splash or spill. This bedpan is designed with a special splash guard so that both you and your patient can stay clean and dignified.
PORTABLE & CONVENIENT: One of the most useful features of this product is how easy it travels. Unlike other potty chairs, you can take this product on the go if you need to drive somewhere in your car or move from room to room. Try this product for yourself and see the difference it can make in saving you time and aiding those in your care.



Product details

Package Dimensions   13.62 x 10.79 x 3.82 inches
Item Weight   12.66 Ounces
Date First Available   September 01, 2020