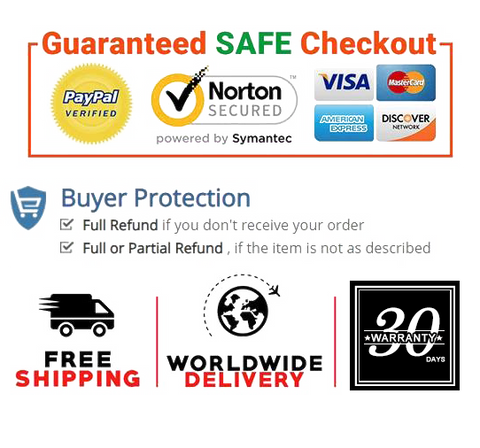 GET SOME SHADE: Sometimes you just need a break from the sun, and these drop-down blinds will provide just that! Install them on any steel door that has a window. With these blinds, you can adjust how much sunlight you want to shine through. You can also use these blinds to prevent glares on your television screen.
MAINTAIN YOUR PRIVACY: Windows are a great way to let natural light into your home, but sometimes they can leave you feeling exposed. Fortunately, our blinds can provide you with the solitude you want. They have slats that measure 1" wide, giving you plenty of privacy. Get the peace of mind you've been seeking with these magnetic blinds by Young Shade .
EASY INSTALLATION: No longer do you need to deal with curtain rods or intricate hardware. Our blinds are magnetic, so you don't have to worry about wasting your time with complicated instructions. Simply install the pair of magnetic disks to your steel door, then attach the blinds. The blinds will snap on and off in seconds, making cleaning quick and easy.
STURDY MATERIAL: Our blinds are made from Aluminum — a strong, durable material. This sturdy material is sure to last you for years to come. The blinds feature 2 cords that let you easily open and close them. They also have a clear plastic wand, allowing you to determine how much light you want to let into your home.
DIMENSIONS: You'll need to know the specifications of your blinds in order to plan accordingly. At Trenton Gifts, we offer these blinds in 2 different sizes. You can order these blinds in either 25" W x 40" L or 25" W x 68" L. The slats of each size measure 1" wide. Each set is perfect for standard windows on metal doors.


Product information

Package Dimensions    28.5 x 4.37 x 1.75 inches
Item Weight    2.49 pounds
Date First Available    October 24, 2020