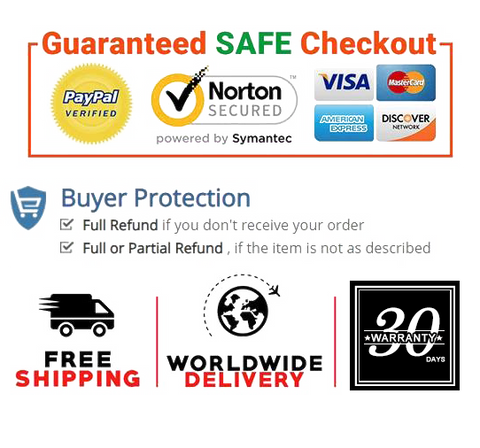 COMPACT SIZE, SQUARE MIRROR: Foldable pocket mirror provides exceptional clear image without distortion, ensuring you with a perfect makeup application or eyebrow tweezing or even pimple squeezing, the pocket size gives you super easy access/storage whenever, wherever you need a mirror!
PRACTICAL, MINIMALIST DESIGN: Designed for unisex use, the sleek, minimalist white color will definitely suit anyone. Foldable with easy closure, simply just flip up and store in your bag/purse/pockets, ideal for those on the go.
SUPER COMPACT SIZE: Featured pocket size 3.5"x3.6"x0.4", light, slim yet made with great materials, durable to use.
DURABLE, LIGHT WEIGHT: With only 45g, this compact travel pocket mirror is also made with durable material. Designed for people travels around with access at ease!
PERFECT GIFT FOR ANY OCCASION: Ever wondering what to gift your friends/family/or neighbour next door when there's a need to? This will be your solution to the million dollar question! The compact size, versatile uses pocket mirror can never go wrong as a gift!



Product description

Compact Pocket Size Travel Folding Portable Mirror

Sleek
Low profile, minimalist design
Self-standable
Pocket compact size
Perfect for those on the go
Versatile uses, not just a travel mirror
Perfect gift at any event/occasions



Product details

Product Dimensions  3.5 x 3.6 x 0.4 inches
Package Weight  2.65 Ounces
Date First Available  November 01, 2020