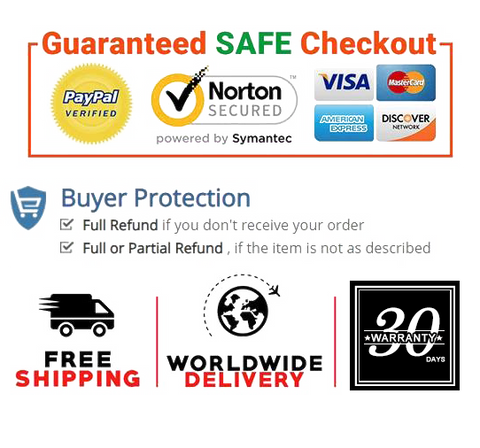 Touch Sensor Table Lamp: Providing a 3000-3500K color temperature, just lay your finger on the touch sensor panel on the top of lamp, browse infinite possibilities of brightness to choose from. Enjoy more of a choice with no preset levels to start with.
Multifunctional Night Lights: As table lamp, it could create a comforting and romantic atmosphere, is ideal for decor and light up your bedroom, living room, office and any corner of household and commercial environments. What's more, it could also used for camping, BBQ, Emergency Situatuons and other Lighting Needs.
Stronger And Longer Battery Life: Benefit from the built-in 4000mAh rechargeable battery that'll outlast your needs and expectations - up to 110Hours with the light always on at minimum brightness. One charge, long-term use, do not need to worry about sudden power failure, or cordless use.
Easy To Use with Memory Function: Easily press the top of the bedside lamp to automatically control it: Tap the sensor one time to turn on/off the lamp; Long press to switch the brightness; Simply slide to adjust the brightness level. With a memory function, this table lamp will restore the previous light setting.
Eye-Friendly 360° Light Beside Lamp: Don't worry about waking up who's sleeping next to you (including your baby!) with the 360° light panel that provides a more uniform and delicate lightning. It provides you with a comfortable and relaxing moment, and is also ideal for reading in bright surroundings.



Product Details

Item Weight  1.08 pounds
Product Dimensions  3.73 x 3.73 x 6.3 inches
Date First Available  November 11, 2020