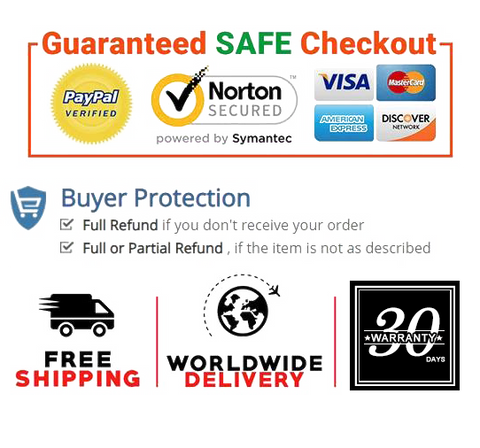 PROFESSIONAL & CURING ALL TYPES OF GEL: No brand requirements, great serviceability allow you to have different kinds of gels with your wish. Available for nail UV gel, nail builder gel, nail sculpture gel, rhinestone gems glue, CND Shellac, OPI and LED nail gel and other gel use. You can enjoy different kinds of gels nail art with your wish.
LARGE SPACE DESIGN & WITH 4 TIMER SETTING: Can be put into both hands to work at the same time, removable bottom, can be used easily applied to the feet. Large LCD screen to show curing time and 4 timer setting 10S/30S/60S/99S Low Heat Mode with automatic sensor meet all your needs for curing fingernail or toenail. Our nail dryer guarantees you a safe and comfortable experience.
SMART AUTO-SENSING, EASY & FAST DRY: Auto on/off by infraed induction - Hands in, lamp on. Hands out, lamp off. It can be started automatically by auto-sensor without pressing any key. Professional 110W power nail dryer has 33 lamp beads evenly distributed, dry quickly and efficiently in 10 seconds. Suitable for drying all kinds of gel nail polish quickly and efficiently.
SAFE FOR EYES, NO BLACKED HAND: Our LED nail lamp generate daylight non-ultraviolet white light safe for eyes. Say goodbye to outdated single UV lamps causing troubles with blackened hands and no harm for our eyes. Fashionable and durable 50000 hrs lifetime, ideal for both home and salon use.
After-Sales Service: If you are not completely satisfied with the Nail Polish Curing Lamps, contact us directly and we will offer the friendly customer service.
Product description

Bring Your Beauty Salon Home
Join the home nail care revolution with our cutting-edge gel drying technology. wosijm Nail Polish Curing Lamp is a cutting-edge nail drying lamp with a full complement of 110W 33 LED light beads, enabling it to quickly cure all types of LED gel nail polish for easy, salon-quality home manicures that look amazing. Your gel polish will be cured in seconds for gorgeous, lasting nail color. Quick, efficient curing allows you to easily achieve a variety of designs, from elegantly simple to simply elegant.

One Lamp Is Enough, Meet All Your Needs
Enjoy comfort and luxury as you do your manicure at the comfort of your home or office.
Get the treatment of being a Queen in your own home when nailing as you do it yourself (DIY) on your own. It also meet all needs of a professional nail salon.
Cure your beautiful nails with the LED UV Nail Light: faster than others, idea for all nail gels, and suitable for complete novices and professional nail technicians.

How to Use

Step 1. Connect the power line socket (Ordinary charger, mobile power and computer supply)
Step 2. Apply a thin layer of the BASE COAT, dry nail without touching the cuticle or skin alongside the nails.
Step 3. Please use the appropriate timer (10S/30S/60S/90S) as per your requirements. The lamp will automatically shut off after the specified time.
Step 4. After it had dry completely, apply COLOR COAT, and cure with the lamp at the absolute dried condition, to have an amazing and shiny color.
Step 5. Please wipe your nails with a gentle cleanser or rubbing alcohol to get rid of the sticky residue left behind.

Package Included:
1 x Nail lamp, 1 x Adaptor, 1 x User manual



Product details
Color   Pink
Shipping Weight   1.4 pounds
Date First Available   July 01, 2020