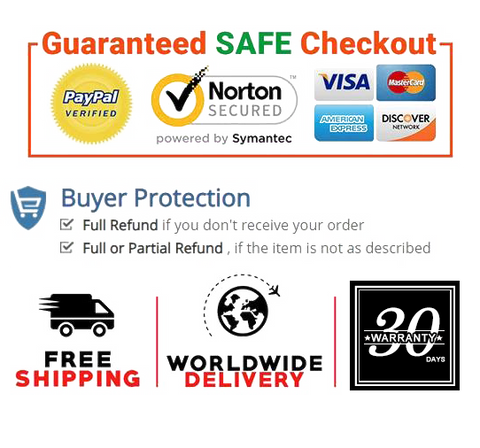 The Choice of 5 Million Professionals: WOOOSDO UV LED salon graded nail dryers, a brand trusted by over 5 million professionals and salons globally for its premium quality and ease of use.
Quick Drying and Wide Compatibility: Your average curing time is shortened by 50% with WOOOSDO. Fast curing with all your favorite nail gel brands from beginner to professional grades. Exact curing time of your nail polishes, bases, top coating and gels can be found on its product packing or user manuals.
Safe and Comfortable: WOOOSDO is a fingernail & toenail ready dryer, equipped with 30 LED beads. No more dizziness or uncomfortable eyes with its enhanced white light source.
Smart Sensor and Adjustable Timer: WOOOSDO's smart sensor allows automated curing process to start without manual operations. It is adjustable in 3 timer settings of 5s/30s/60s and one automated setting at 99s. WOOOSDO is ideal for home and salon use, it takes your manicure and pedicure experience to a whole new level!
Peace of Mind: WOOOSDO Provides Its Customers a 12 Month Hassle-Free Warranty. Contact Our Friendly Local Customer Service Team for Any Quality or Technical Enquiries.


Product Description

30 LED beards with high power
Fast curing and drying
Suitable for almost all nail gels
3 timer with sensor 5s, 30s, 60s
Protect eyes and skin from the uv light
Save 50% time than average lamp


Product details

Product Dimensions      5.9 x 7.5 x 3.5 inches
Item Weight      1.35 Pounds
Date First Available      September 06, 2020