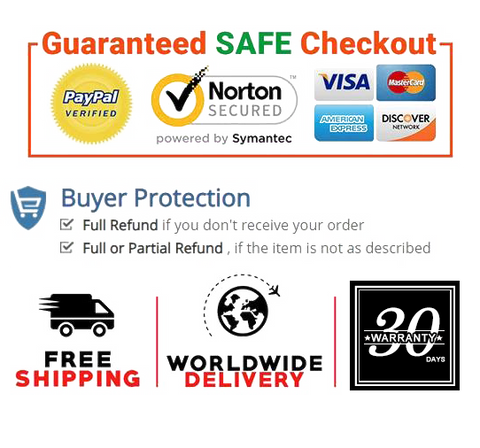 High Quality---Stainless steel heating rod, high strength, explosion-proof, anti-collision, durable.With two strong rubber suction cup, strong suction, fix firmly, hard to fall off.
Safe---Silver plated contacts, automatic power off over temperature.Nickel-chromium electric heating wire, heat accumulation quickly, more stable.Double seal head, safe, waterproof.
Intelligent Thermostat--- Lasting constant temperature, keep at set temperature. Mechanical adjustment knob, 18-34 degrees wide range of high precision, meet the needs of different environments.
Note---When the heating rod is working, it is recommended to install a water circulation system to achieve a better balance of the fish tank temperature.Do not use the heating rod in the sand, so as not to affect the temperature control.
With Indicator Light---With top working indicator light, clearly show the heating state. Suitable for 20-45 gallon freshwater, marine and tropical aquariums.


Product Details

Item Weight    8.78 ounces
Package Dimensions‎    11.1 x 3.2 x 1.9 inches
Date First Available    October 16, 2020