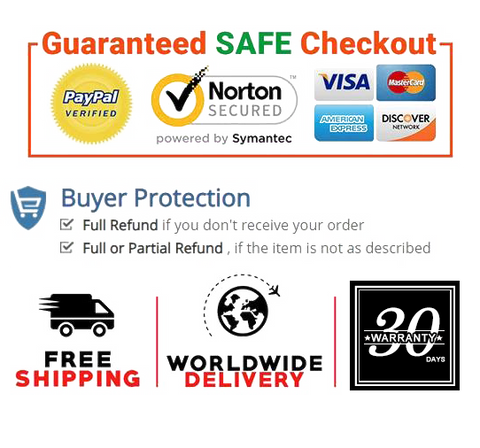 PATENTED PERFORMANCE FABRIC. Made from nanotech, hydrophobic fabric - our cap is waterproof and water repellent. Frizz defying breathable material lets humidity escape, while keeping water out. Wirziis not only looks better, it works better too.
INNOVATIVE DESIGN. Uniquely designed with a non slip silicone grip that protects front edges (without leaving a mark) + a thick premium elastic encased in our waterproof fabric means no wet hairlines, ever. Multi use means you can use it for hair masks, deep conditioning treatments, and even in the rain.
STAYS FRESH ALWAYS. An innovative mold resistant finish + an ability to machine wash the cap means no mildew, smells, and will always be as good as new. Treat like a delicate and keep for years!
PERFECT FOR ALL HAIR. Fits all hair types, and textures. No matter how much (or little) you have. An elastic back band and roomy back pocket means customers can secure hair without discomfort, and without destroying their specific style.
LASTS FOREVER. Made to last, our cap has been designed and created with the best possible materials. Patented fabric, locally made, and used by thousands of customers. This is the last shower cap you'll ever have to buy.
Product details
Product Dimensions   6 x 3 x 6 inches
Shipping Weight   5.8 ounces
Date First Available   July 05, 2020