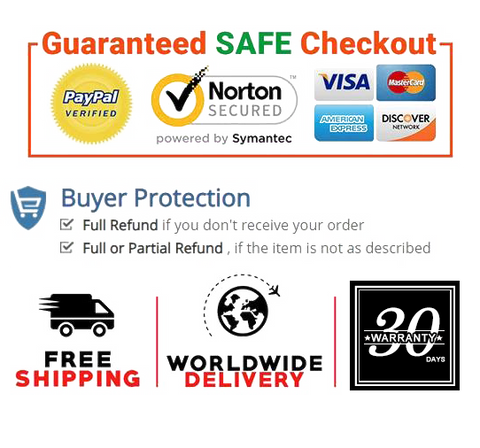 About this item

CARB Certificated Air purifier: Different from other brands, Wirziis air purifier achieved California Air Resources Board certification and passed thousands of laboratory test. Wirziis air purifiers never use Ozone, which causes especially harmful for the children's health, to achieve 100% Ozone free.
Advanced 3-Stage Filtration System: With the help of pre-filter, true hepa filter and high-efficiency activated carbon filter, Pollen, Pet hair, Dander, Smoke, Cooking Odor and Large Dust Particles can be removed more efficiently. Wirziis adopt 30% higher activated carbon in the filter than other brands. It is best used for rooms up to 30-45 m².
Silent Operation & Optional Night Light: Filter the air with the lowest noise level to provide a restful and soothing sleeping environment. Three brightness white light design makes your air purifier also an ideal night light for your bedroom. You can turn off the light to create your ideal sleep environment for undisturbed slumber.
High-Efficiency Air Purifier: Refresh your air every 10 minutes by 360-degree air intake and discharge, maximize provide fresh and healthy air at all times to give you a cleaner space. Unique size and contemporary design make this air purifier suitable for living room, bathroom, bedroom, and office desk.
Smart Filter Change Reminder: Wirziis air purifier provides 12 Months buyer assurance and lifetime support. The filter reset indicator light up to reminds you when you need to replace your filter. Please replace your filter every 6-8 months depending on the use and air quality to ensure best cleaning results.

Product information
Product Dimensions   7.88 x 7.88 x 12.76 inches
Item Weight   5.28 pounds
Color   Black
Power Source   AC
Date First Available   July 05, 2020