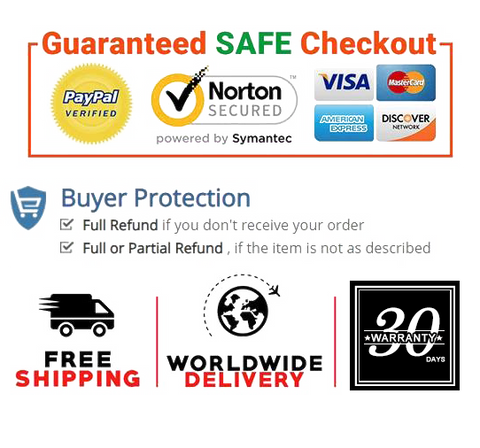 ECO-FRIENDLY COTTON MATERIAL AND REUSABLE - Plastic and paper shopping bags are not great for the environment, they're bad for shopping as well, since often they tear once you pack anything beyond lightweight items. So when you want to bag your groceries, the smartest option is our sturdy and eco-friendly Viyuse reusable shopping bags. You can recycle these reusable canvas grocery bags over and over again. It's good for the environment and beneficial for you.
SUITABLE SIZE AND HEAVY DUTY - Viyuse reusable shopping bags is made of 100% recycled natural cotton that's extra roomy at 15.7" wide by 11.4" high with a 3.2" bottom. It can hold more than your standard paper grocery bag, so you can stuff it to go. Viyuse reusable shopping bags is double-stitched on all seams for durability so it can handle your heavy groceries, like bottles, cans, and heavy detergents.
DESIGN YOUR OWN - Great for DIY crafting projects at home, at school, or in camp! You can use permanent markers, paint markers, and chalk markers and none of them bled through the inside or outside of the bag, bring the tote to life in a colorful and creative way.
GO ANYWHERE WITH IT - Viyuse reusable shopping bags is so roomy that you'll want to buy more than one and use it not just for shopping, Viyuse reusable shopping bags can also be used as a trip bag, a school/book bag, a beach bag, a gym bag, a birthday goodies bag, for your Christmas gifts, or for any other use you can think of!
WASHING CARE - Viyuse reusable shopping bags are unprocessed canvas so they are initially much stiffer. After the first few washes Viyuse reusable shopping bags MAY appear excessively wrinkled and shrunken, depending on your water hardness and laundry detergent. DON'T BE ALARMED. You can stretch them back out and reduce the wrinkles by pulling on the fabric in both directions when the bag is wet. After stretching, flat air dry.


Product Details

Item Weight     4.09 ounces
Product Dimensions     15.7 x 11.4 x 3.2 inches
Date First Available     October 29, 2020