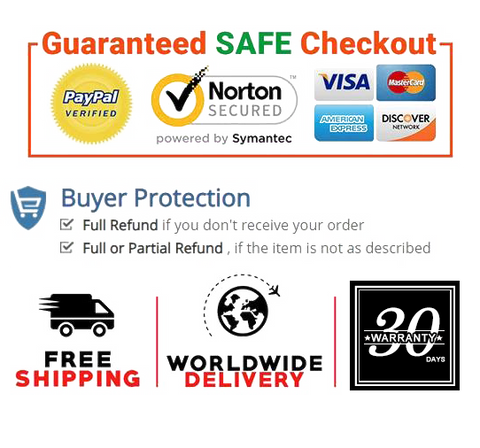 ✔ SMART BRACELET - Continuous Heart Rate Monitor & Sleep Monitor ( Sleep Tracker ) - Our smart band automatically tracks your heart rate ( HR ) in real-time and provides comprehensive data on the quality and duration of your sleep using the Virmee App
✔ WATERPROOF BLUETOOTH ACTIVITY TRACKER - Accurate step counter ( Pedometer ) that tracks total distance, pace and duration of the activity. Built-in calorie counter that measures total calories burned for the duration of fitness activities. Contains IP67 Waterproof rating
✔ FITNESS TRACKER MULTI-SPORTS MODES WITH GPS - There are 14 sports modes like Walking, Running, Cycling, Swimming and more to help you track your workouts. Using the GPS on your smartphone, you can see your workout route and gather your performance stats: time, pace, calories, and total distance traveled using the Virmee App ( Support Android 4.4 and above, iPhone iOS 7.1 and above )
✔ BUILT-IN USB PLUG - No cables or accessories required for charging. The armband is slim and you can easily connect it to any USB port yielding up to 7 days of working time with each full charge . The adjustable wristband is one-size-fits-all and is super comfortable for women, men and kids of all sizes. Your wearable tracker also receives alerts from calls, SMS, calendars and various SNS ( Facebook, Instagram, Twitter, WhatsApp, and more )


product description
Activity Performance - Evaluate your comprehensive performance metrics for each day of the Week/Month/Year.
Sleep Overview - Sleeping quality can be seen in the monitor on a daily basis.
Heart rate overview - Observe your heart rate peaks and valleys throughout the week. Be on top of your body's responses at all times.
Move and track it! - Begin cardiovascular exercises with a single click. Choose the run icon to get moving and track your performances in the app.
Move and check it! - You can see the core metrics of your cardiovascular workout in this screen.
Just move! - You can go at your own pace and style. Walk, run, bike or hike and track everything you do live through the app.
Reach your weight goals - Record your weigh-ins and maintain a history of your health and fitness progress as you reach your every day goals.
Alerts and notifications - Customize your experience by setting up all types of alerts and notification styles and tweaking the settings to your own preference.



Product details
Product Dimensions   9.5 x 0.8 x 0.4 inches
Item Weight   0.64 ounces
Shipping Weight   2.4 ounces
Date First Available   August 05, 2020