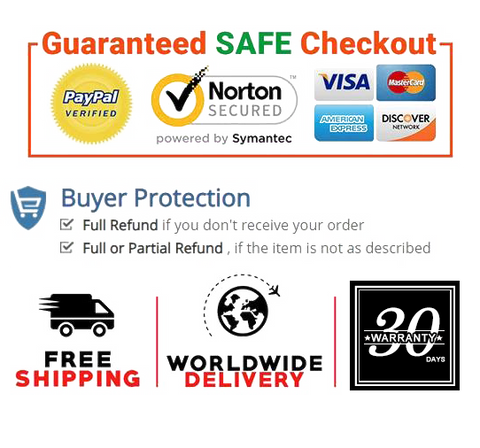 【Adjustable Resistance】The resistance strength of this power twister can be adjusted by rotating the knob,the range is:22-440lbs,2-20 levels. As you rotate upwards, the resistance strength will increase, and rotate downward, will reduce. Adjust to the suitable resistance as needed to make exercise more effective and avoid muscle strain.
【Double Carbon Steel】Our hydraulic arm exerciser is made of high-density double carbon steel,engineering plastics and hydraulic cylinder,which passed 100000 endurance tests,won't easily be deformed and broken!Patent Thydraulic Cylinder , Safe, Durable And Returns Softly To Position.
【Hydraulic Pressure Protection】Research shows it is very dangerous to use spring power twister,because its springback is violent,easy to hurt you;the spring in the middle will easily pinch youself;the spring is prone to break after prolonged use.Please throw away those spring power twister,try our hydraulic power twister which is safer and more durable becasue of the patented hydraulic adjustment system principle.There is no danger of the spring breaking,won't rebound and hurt yourself!
【Ergonomically designed 】 PU handle provides you with a more comfortable grip. Patent Thydraulic Cylinder , Safe, Durable And Returns Softly To Position.It Won't Break Like The Dangerous Spring Devices.Easily adjust the strength with one button, 22-440lbs stepless adjustment, just a light turn to adjust, easy to use.
【Safety,Stability】 The unique golden ratio triangle support will always keep the power twister in a stable state to ensure the safety for using. As a fitness equipment chest expander, it is more competent than others.So whether you are a novice or a veteran,it will be very suitable for you. Perfect After-Sale Service,We will provide a one-year return/replacement service to protect your rights.


Product details

Color     red
Shipping Weight     5.8 pounds
Date First Available     August 09, 2020