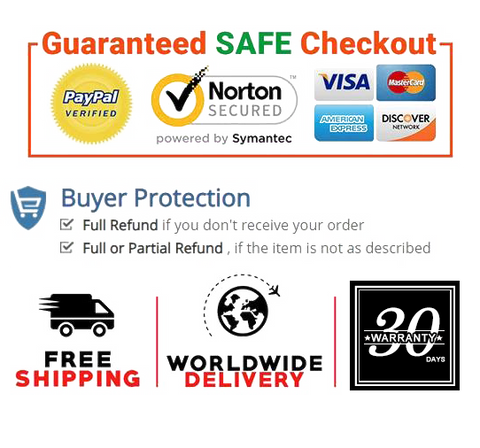 【Unique Drainage Design 】 The Multi-Hole drainage design of this set of plastic plant pots can truly solve the problems faced by most plant lovers, the small holes arranged at the bottom can ensure that the drainage system will not be blocked, and will not cause soil leakage.
【Most Valuable and Functional】 Plant pot set include 8 pieces planting pots and 8 pieces matching tray, you can grow a variety of plants indoor or outdoors, such as orchid, snake plant, mint, parlor palm, herbs, devil's ivy, cactus, aloe.
【Light Weight and Durable】 These 7.5 inch nursery pots are made of 3.2mm thick non-toxic and odorless plastic, high quality material makes them strong, unable to deform or break. Can be safely placed on the windowsill or repot your plant, without worrying about falling or breaking.
【Make Your Own Garden】 8 pack of indoor planters with cream white color, bring out the beauty of your beloved plants and flowers whether they are lying flat or hanging up. Great for decorate windowsill, desktop, shelf, balcony, living room, kitchen, garden, office, etc.
【Size of Planter Pots】Each plastic pot is 7.5'' in Opening Diameter, 5.3'' in Bottom Diameter, 6.4'' in Height. With a tray, these white planters are the best choice for growing indoor and outdoor small to medium-sized home/office plants.


Product information

Color   White
Product Dimensions   7.5 x 7.5 x 6.5 inches
Item Weight   0.26 pounds
Date First Available   March 19, 2021