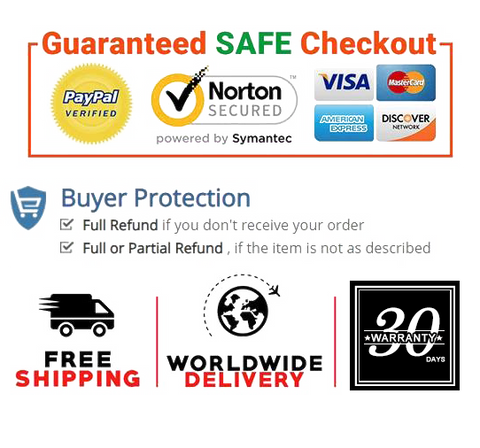 PLEASE PAY ATTENTION TO THE CHECK SIZE---Suits for doors with a range of thickness of 35 mm to 50 mm (1-3/8 to 2"). If the door is too thin, it cannot be installed. Applies to Latch Length (the distance of Hole Center to the Door Edge): 2-3/8"(60mm).
HIGH-GRADE COPPER LOCK CORE, DURABLE---Non-corrosive, used for a long time. Stainless steel construction gains in strength, safety and durability.
Completely left and right hand door reversible---The key only used to open the door but can't lock the door ,lock the door by press the button,If you want to lock the door when you go out, you can first press the button in the house, and then close the door vigorously, so that the door is locked; if you want to lock the door indoors, you just need to close the door, then press the button, the door Locked.
Easy to Install---This ball door knob is very simple. It can be successfully installed in about 5 minutes. We provide the screws and accessories required for installation Please install the instructions in the installation. Fits Many Previous Wood or Metal Door Preps (drilling new holes may not be necessary!) If you need open the hole recommended diameter:(2.12-2.16",54-55mm). I believe you will enjoy this DIY process and successfully install it. This installation will make it more durable.
Good quality and service---This ball door knob is made of high-quality materials, which is strong and durable. After a series of tests, it is sold out of the factory. I believe its quality can be praised by you. If you have any questions during installation and use, please contact us You are provided with a 2-year warranty, please rest assured to buy.


Product information

Item Weight      1.28 pounds
Package Dimensions      7.09 x 3.43 x 3.07 inches
Color      Silver
Date First Available      September 06, 2020