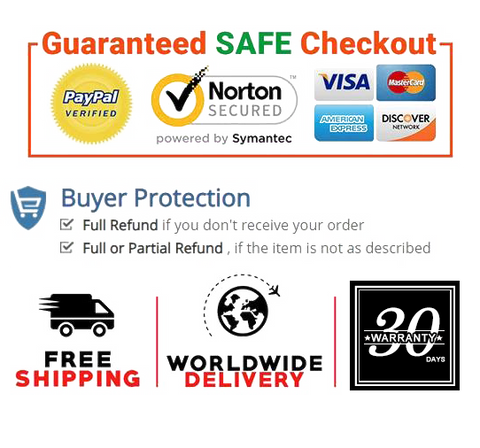 PROFESSIONAL GRADE! MULTI-FUNCTIONAL AND STYLISH: Picture being able to use a stylish waiters key to open any type of bottle. If you've been looking for a functional and stylish waiter's key, then your search is over! That's because our wine opener and waiters corkscrew has a stylish and functional ergonomically designed black handle which means that you'll be able to use your new corkscrew with comfort and ease!
EASY & FAST! CUTS FOIL AND OPENS BOTTLES: Our wine-bottle opener features a bottle cap opener which means that now you can use it to open wine, beer or any other type of beverage! Because the wine opener and waiters' corkscrew has a serrated foil cutter you'll be able to cut through foil quickly and cleanly. This is great for you because now you won't have to worry about cleaning up all of those pesky foil shavings that always seem to get everywhere!
NO MORE CORK FLOATING IN YOUR GLASS: The problem with other beer and wine bottle openers is that they have such poor construction that often you end up tearing and breaking the cork! Our wine opener solves that problem! Why? That's because our professional bar key for bartenders has a specially designed worm which means that you can open a bottle of wine quickly, easily and painlessly! Never suffer pieces of cork floating around in your wine again!
MULTIFUNCTION USE! ALSO A BOTTLE OPENER: Our bartender bottle opener is a 3 in 1 waiters key with a foil cutter, bottle opener and corkscrew. What that means to you is that you'll be fully prepared to open any bottle with ease. What that really means to you is you now you only have to carry around one universal wine accessory tool!
100% SATISFACTION GUARANTEE: Everything you need in a wine opener and waiter's corkscrew! There's no way you can go wrong, we will be sure to do everything in our power to make sure that you're 100% happy with your purchase! You can be confident that your satisfaction is always our #1 priority.
Product details
Color   Black
Item Weight   57g
Date First Available   July 01, 2020