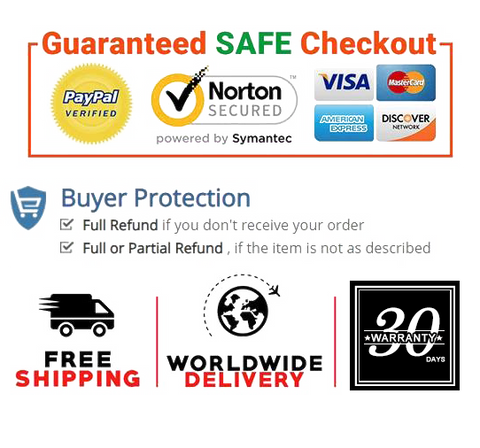 POWERFUL COPPER MOTOR & DUAL COOLING SYSTEM - The motor is all made of copper wire and 1800W motor, which is stable in operation. With water-cooled & air-cooled double cooling, quick-connect socket, water cooling cycle. It is more convenient to disassemble.
SAFE & DURABLE - Installed the high-pressure explosion-proof valve and overload protection device, the machine automatically protects itself from overloading. External oil-water separator filters water vapor and dust to extend the service life of the machine.
USER-FRIENDLY - Simple and flexible operation. The temperature display shows the cylinder temperature in real time. High quality luminous pressure gauge, quality movement, inflatable pointer without jitter, more accurate measurement. Newly designed pump head without exposed metal pipe, easy for maintenance.
HIGH QUALITY SHELL - High-tech metal spray process, anti-corrosion, waterproof, fine workmanship and good quality. With hardened Oxidation cylinder, durable and safe, with noise reduction treatment & double-cycle built-in air pressure treatment, inflates faster.
WIDELY APPLICABLE - Suitable to quickly inflates Car/Motor/Bicycle Tire; Inflatable Dinghy; Diving Cylinder; Pipeline Air Pressure Test, etc.


Product Description

Note:
(1) Keep this item out of children's reach.
(2)Do not use this product in humid or inflammable places.
(3)Unauthorized detachment & repair is not recommended.
(4)Make sure your socket can withstand over 8A electric current, or the circuit may get burnt.
(5)To prevent scald, do not touch the head of the machine once it stops working.
(6)To keep the cylinder stator temperature in control, please change the cooling water every 30 minutes.
(7)Regularly check the engine oil and make sure oil level stays above the red dot; change engine oil if oil color turns.


ATTENTION:
A single working time cannot exceed 30 minutes, the machine temperature cannot exceed 80 degrees Celsius. If the working time is too long or the temperature is too high, the device will enter the over-temperature protection state, automatic shutdown. If the machine is too hot, automatic shutdown is a normal phenomenon, have a rest after a few minutes the temperature can return to normal, then start again.THE PUMP WILL NOT SHUT DOWN AUTOMATICALLY WHEN THE PRESSURE REACHES 30MPA / 300bar, YOU NEED TO TURN IT OFF MANUALLY.

Specification:
Voltage: 110V
Power: 1.80KW
Working Pressure: 300BAR / 30MPA/ 4500PSI
Working Capability: 40 L / min
Material: Alloy
Inflating Speed: 2800 r / min
Noise: 78 decibel (Max.)
Weight: 44.1 lb.
Filling Time: 1L/ 10 minutes
Cooling System: Water
Oil Standard: ISO VG46 & AW46
Dimension: 17.7" x 9.84" x 17.7"



Product information

Item Weight    44.7 pounds
Package Dimensions    18.6 x 11.3 x 17.6 inches
Date First Available    March 07, 2021