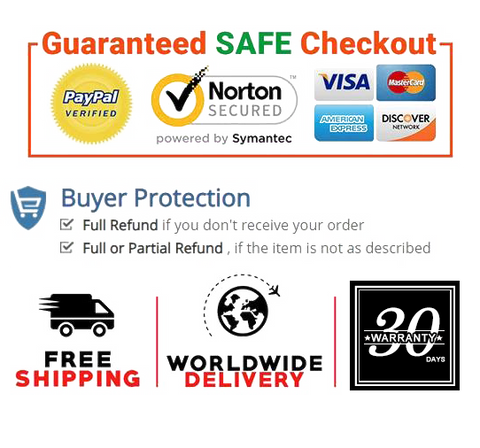 『PROJECT YOUR VOICE AND SUPPORT MP3 AUDIO PLAYING』 - The portable voice amplifier is designed with super 18W output, provides a clear, natural and crystal voice, sounds coverage up to 25000sq.ft and ideal for a group of 200-300 people. Supports TF card, U disk and AUX line-in to play music, easily turn the voice amplifier into a music speaker.
『3 HOURS QUICK CHARGE FOR 8-12 HOURS TALKING』 - Rechargeable voice amplifier built-in a 1200mAh big lithium battery allows the microphone speaker to only take 3-5 hours to fully charge, but plays up to 12 hours of amplify time and up to 8 hours of music playtime.
『ADJUSTABLE AND COMFORTABLE MICROPHONE HEADSET』 - teslaplan personal voice amplifier is included wired headset microphone which can be positioned near your mouth with its flexible gooseneck design. Super light and comfortable, can stay on your head well, do not hurt your head after a long period of time.
『LIGHTWEIGHT AND EASY TO USE』 - Small in size and lightweight microphone amplifier, can be easily tucked around your waist or worn around your neck with the help of the belt or waistband that comes along with the package, very easy to carry. Operation is straight forward, just plug in the headset and turn on the voice amplifier.
『100% SATISFIED WARRANTY GUARANTEE』 - We believe teslaplan voice amplifier is the best out there and that you will be 100% satisfied with it. If the speaker microphone does not meet your expectations, just contact us to get a totally new pa system or a full refund of your purchase price, your happiness is our number one priority.

Product description
teslaplan 18W portable voice amplifier is such a nice voice speaker which can amplify your voice across the room clearly and save your throat. Suitable for teachers, singing, coaches, tour guides, elderly, fitness instructors, parkinsons, presentation, yoga, outdoors, speech, classroom and so on. It also supports TF card, U disk & Aux audio input which could let you enjoy the wonderful music after work.
◆ Easy to Use
Operation is straight forward - just plug in the headset and turn the speaker on.
◆ Small & Lightweight
You can wear this mini voice amplifier around waist or hang it on neck with the help of a waistband.
◆ One of The Best Things
It could work well for elderly who cannot project their voice, keep them socially involved. And good for the one who is having trouble with their own vocal volume.

Specifications:
Output power: 18W
Battery capacity: 1200mAh
Charging voltage: DC5V, 500mAh
Working time: 8-12 hours (MIC mode); 6-8 hours (Musical mode). (It's up to the volume you control)
Charging time: 3-5 hours
Sounds coverage: 25000sq.ft
Product size: 98mm*88mm*43mm
Unit weight: 0.48lb

What's in the box?
1 x Voice Amplifier
1 x Wired Microphone Headset
1 x Waistband
1 x Audio Cable
1 x USB Cable
1 x DC 5V Charger
1 x User Manual


Product information

Item Weight       14.4 ounces
Package Dimensions      7 x 5.6 x 2.3 inches
Batteries      2 Lithium Polymer batteries required.
Date First Available      August 11, 2020