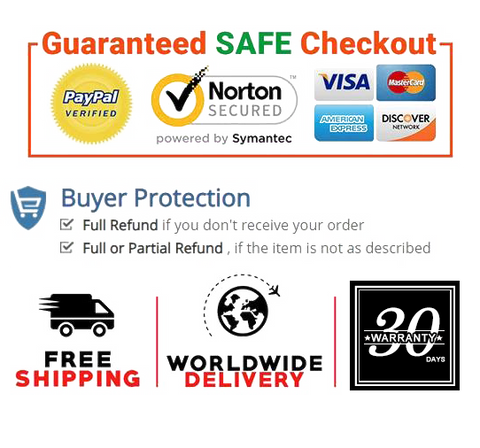 [90W High Power, Quick Drying] - 42pcs strategically placed UV+LED dual light source beads ensure to cure your nails evenly without deadzone. The power can be up to 120W to ensure much more faster curing process, saving much time than other lamps with lower power. Quickly and efficiently.
[Curing Almost All Nail Gels] - This UV nail light works with almost all gel polishes, such as UV nail gel, LED nail gel, color gel, hard gels, builder, acrylic, sculpture gel, rhinestone gem glue, base coat and top coat for nail gel, not for regular polishes though.
[4 Timers Heat Mode] - 4 different timer settings: 10s, 30s, 60s and Double Time. You can always choose any timer to meet your needs. If you press the Double power button, the machine will begin to work at a half power and power enhances gradually, avoiding problem of heating up during long time of gel curing.
[Automatic Sensor & LCD Display] - Hand in, lights on; hand out, lights off. Smart auto sensor makes it easy to use without pressing button during curing process. Large LCD screen to show curing time, offering you more flexible use of the lamp.
[User-Friendly, Home and Salon] - Comfortable eye contact. No black hands. Durable 50000hrs lifetime beads, no need to replace. The detachable base can be removed for cleaning and easy pedicure use. Large space for 5 fingernails or toenails at the same time. Ideal for home and salon use. Perfect gift for female.

Specification:
Wattage: 120W
LED Beads: 42pcs
Spectrum: 365+405nm
Color: White
Lifespan: 50000H
Adapter input: 100-240v, 50/60Hz

Package List:
1*Nail Dryer Lamp
1*Charger Adapter
1*User Manual


Product details

Size      9.06x8.27x4.13 inch
Shipping Weight      1.3 pounds
Ideal for All nail gels
Date First Available      August 21, 2020