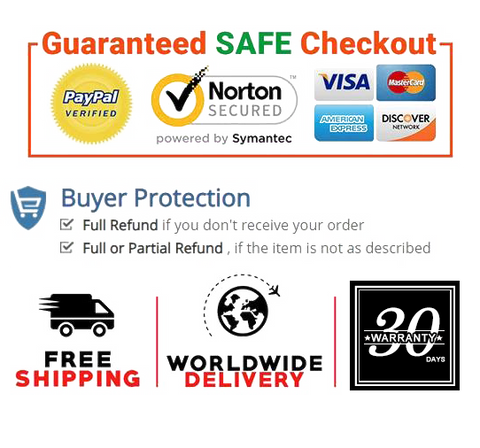 Premium Stainless Steel - Sunfairy cuticle nipper is made of upgrade polished stainless steel,which is retain sharpness for a long time and won't be dull and promise you can get the precision cut every time.
Ergonomic Handle Design & Protective Plastic Tip - The red coating non-slip handle was ergonomically designed to fit in your palm comfortably,making the cuticle trimmer easy to hold and control and giving you the best possible range of motion for continuous use. Packaging includes a plastic tip to guard against accidental stabs to keep the instruments secured,guaranteeing their life span.
Perfect Jaw Size & Double Spring Design - Our cuticle trimmer design as 1/2 jaw which offers great grip for cutting cuticle off even in small areas around nails with clean snip every time without pulling or tugging.Also,the handles are calibrated with a flexible & efficient Double-Spring Action,which only needs the slightest pressure for smooth trimming and reduces tension in your hands.
Easy to Clean & Convenience to Store - Clean the cuticle trimmer with a dry cloth after every use.
Risk Free Purchase - Whether it is before or after purchase,if you have any problem or question,just contact us through message center,we will get back to you in 24 hours.


Product details

Color   Red
Package Dimensions   6.5 x 3.5 x 0.4 inches
Item Weight    1.59 Ounces
Date First Available    February 20, 2021