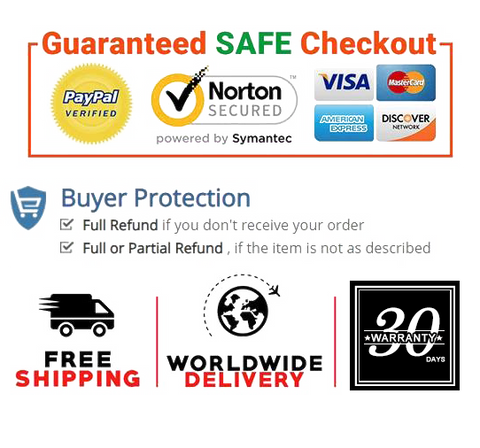 NO CRACK AND ANTI-RUST - Unlike many others, we use only the best selected Mahogany wood that will NOT CRACK and ore steel bars that will NOT RUST. We provide a SHOCK-ABSORBENT case that protects from moisture, scratches, cracks or falls.
EXQUISITE SOUNDS - We are designed to transfer full energy to create high resonance and maximizes the amplitude of the vibrations produced, giving you a rich melodic sound. The amplified volume creates the perfect lasting echoes.
PERFECT GIFT FOR ANY OCCASION - Each SENHI thumb piano was pre-tuned to deliver rich melodic tones, giving your loved ones warm and sweet tunes and making it the perfect gift for any occasion such as Mother's Day, Christmas or as a birthday gift.
EASY TO PLAY - We provide an easy to understand songbook that guides you to start playing the instrument.
YOUR SATISFACTION, OUR GUARANTEE - We offer 90 days unconditional FULL REFUND at NO ADDITIONAL COST and NO QUESTIONS ASKED. We strive to provide the best customer service to you.


Product Description

There is an instrument still unknown to the general public whose use is simple and that emits a sound where we feel something magical.



Product Details

Product Dimensions     5.59 x 2.17 x 7.24 inches
Item Weight     1.55 pounds
Date First Available     May 01, 2020