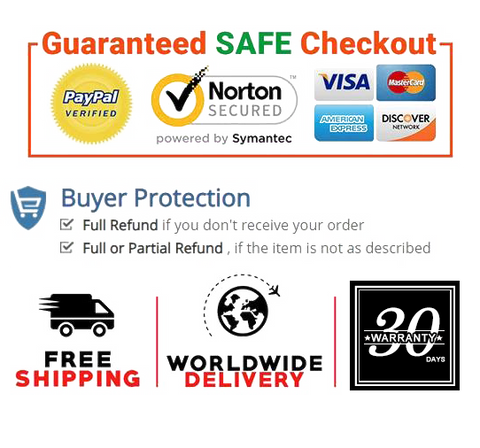 SMART LOCK TECHNOLOGY: The SAWISPHY fingerprint door Lock provides you with multiple highly-secure ways to instantly lock or unlock your door. You can do it remotely through the app or unlock it with a just a tap of your phone using a passcode, Bluetooth, or RFID card. The fingerprint reader is highly accurate and able to store up to 120 unique fingerprints.
EASY INSTALLATION: Within minutes you can swap out your basic lock for the SAWISPHY electronic lock. The wire free technology makes installation quick, easy, and secure. All it takes is a small screwdriver, and about 15 minutes to install.
ADVANCED AI LEARNING: Each time you unlock the door the A.I algorithm will learn to adjust to your needs, becoming more accurate over time. With the help of an artificial intelligence learning algorithm, the recognition rate is optimized and improved for the elderly, children, dry and wet hands, incomplete fingerprints, or other special cases.
MODERN LUXURY DESIGN : SAWISPHY smart home products never compromise design aesthetics with functionality. Each product is made with both form and function in mind and is guaranteed to add a sense of high-class luxury to any environment with its sleek design, and high-quality build.
WARRANTY ASSURANCE: 45 days return and exchange service, 12-month warranty. We will also provide e-mail technical support.

Product description

Keyless Convenience
Coming and going is key-less, effortless and painless. Advanced 4-in-1 Keyless Entry Smart Door Lock, fingerprint, Code, Fob, or your Smartphone
Unlock in an Emergency
If the battery runs out, plug in a portable power bank to the micro USB port that is located at the bottom of the lock to power up the system


Product information

Brand  SAWISPHY
Item Weight  3.3 pounds
Package Dimensions  8.5 x 7.6 x 3.6 inches
Date First Available  February 13, 2021