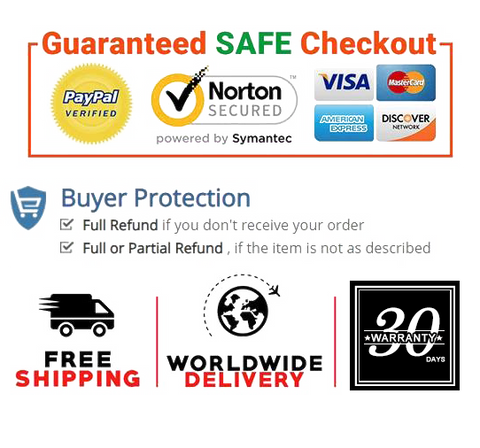 EFFECTIVE ALLEVIATE MUSCLE PAIN & SORENESS - Safedut electric vibrating massager uses percussion therapy which can help muscles recover faster, reduce muscle pain and lactic acid build-up, improve range of motion and flexibility, encourage blood flow and more.Whether you are an avid athlete or simply suffer from muscle aches, this muscle massage gun will leave your body healthier, shapier and pain-free.
3 MASSAGE HEADS + 3 LEVELS OF INTENSITY - Safedut electric vibrating massager is equipped with 3 different shaped massage heads to provide targeted treatment for every muscle group. Included conical head, flat head, U shape head. Focusing on different body parts and satisfying all of your massage need. There are 3 intensity levels providing deep percussion massages. It can help relieve muscle pain, deep muscle relaxation and athletic muscle recovery.
2500mAh RECHARGEABLE LONG LIFE BATTERY - Safedut electric vibrating massager equipped with high quality 2500mAh rechargeable Lithium battery. Works up to 8 hours per full charge(depends on speed level and pressure applied, takes 2-3 hours to be fully charged.) Can last several days without recharging. Safedut electric vibrating massager has a very easy-to-operate one key switch buttonl, you can easily adjust the speed and vibration level.
POWERDUL BUT ULTRA QUIET - Safedut electric vibrating massager can efficiently breaks up the excessive lactic acid and offers relief and comfort to the body. It can work on deep tissue to promote muscle recovery. Made with advanced noise reduction technology, our deep muscle massager gun makes almost no noise while working. The quiet operation makes your massage experience around the neck and shoulders more enjoyable.
LIGHTWEIGHT & PORTABLE, GREAT GIFT CHOICE - Safedut electric vibrating massager weighs only 1.7lbs and comes with a portable storage bag, easy to carry any place for on-demand relaxation. Also, Safedut electric vibrating massager will be the best gift idea for Valentine's Day, anniversary or birthday gift.


Product Details

Item Weight     1.7 pounds
Package Dimensions     10.87 x 9.69 x 3.58 inches
Date First Available     February 14, 2021