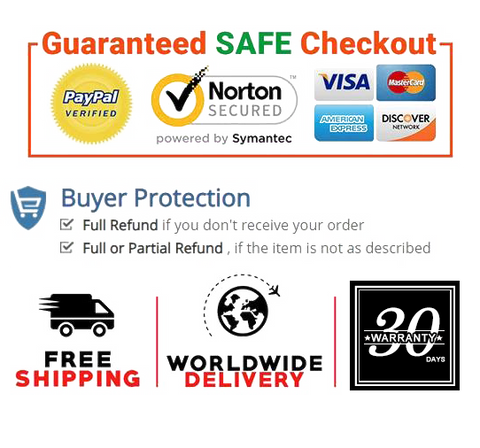 COMFORTABLE RELAXATION: Lying down in the hammock to rest, relax in complete comfort under the sway. The ROTFABRK hammocks could lead you to deeper, more restful sleep. It is like your close friend, letting you put down the stress of work and enjoy nature.
DURABLE & SAFE: The tree hammock made of high-quality 210T nylon parachute material, has excellent anti-fraying, anti-tearing. With its lightweight, spacious design(106''L X 55''W) and support up to 450 lbs, it's the best gift idea for camping lovers.
EASY TO INSTALL: The camping hammocks come with 2 heavy-duty carabiners and 2 tree straps that used to hang the hammock with the trees, both of them are strong and durable, not easy to be broken. Each tree strap 6.56ft long with 5+1 loops, locking the carabiners to any loops which adjust a perfect height.
SUPER CONVENIENT DESIGN: When you don't use the hammock, only need to put them in the storage bag that is connected to the hammock. It can be folded into the small attached bag, portable to carry. Ideal for adventures, hiking, backpacking, travel, emergency.
100% SATISFACTION GUARANTEED: We take pride in top quality products and great customer service. If you're not 100% satisfied, let us know and we will make sure you get a full refund. ROTFABRK hammocks are an ideal gift for family, lovers, kids, friends for a relax.


Product Description

Premium 210T nylon rip-stop fabric, very breathable and comfortable. And the green camouflage color makes you easily blend in the nature.

STRENGTH
The black solid steels carabiners and tree straps can support up to 500LBS and easily hold 1 person.

ULTRALIGHT & COMPACT
The storage bag is conveniently sewn right into the camping hammock, so you would never lose it.

outdoor camping hammock lightweight nylon parachute hammocks beach backyard carabineer gift relaxing
Quick Installation
The camping hammock is easily to set up both a fast an extremely simple for even the most novice user.

It includes 2 heavy duty carabiners and 2 tree straps, ensures hassle free assembly.

Each tree strap 6.56ft longs with 5+1 loops, easily locking the carabiners to any loops which adjust a perfect height.

outdoor camping hammock lightweight nylon parachute hammocks beach backyard carabineer gift relaxing
Portable & Lightweight
When you don't use the hammocks, you only need to put them in the storage bag.

All accessories can be packed in a portable bag.

It can be folded into the small attached bag, portable to carry.

outdoor camping hammock lightweight nylon parachute hammocks beach backyard carabineer gift relaxing



Product Details
Item Weight   1.5 pounds
Package Dimensions    9.49 x 8.58 x 3.5 inches
Date First Available    April 16, 2020