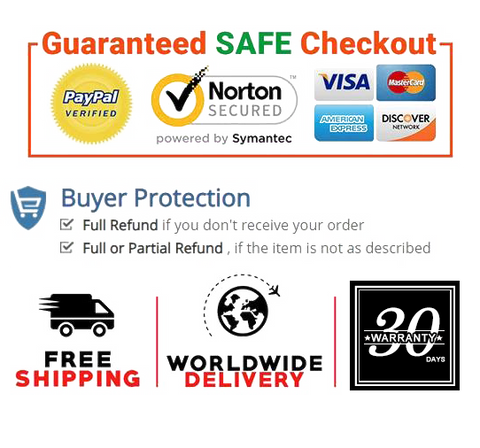 [EASY WAY FOR FOUNDATION] - It's a quick and easy way for applying foundation, perfectly replaces your brush, letting your hands-free. Just need to stick some powder, and pat on your face slightly and evenly, and you will finish foundation. You can apply makeup on-the-go.
[SAVE MORE POWDER] - It picks powder well, that's great for any kind of loose powder, body powder or mineral powder. Incredibly this puff will not get too much powder, instead which will helps you save more powder.
[OILY SKIN'S HELPER ] - The cotton texture gives a smooth touch to your skin, it helps with pools of oil along my T-zone as soon as you wake up in the morning. And it makes oily skin look intentionally glowy after applying foundation.
[NORMAL SIZE & HOLD WELL] - This puff is about 3.15 inch, which is suitable for your fingers, what's more, there is a strap across the puff, you can hold it well when applying foundation.
[SOFT TEXTURE & WASHABLE] - The velvety-soft puff acts like a barrier against your oily skin's natural tendencies. What's more, the puff is washable, it keeps the puff clean, and just need to let it air dry.


Product Description

RIALETY Pure Cotton Powder Puff is perfect for face makeup or body skin care
Size: 3.15 x 3.15 x 0.4 inch
Material: 100% Pure Cotton
High Quality Makeup Applicator !
Applying powder to the skin, Perfect to pick up and hold the puff.
It is a soft pad for applying powder to the skin, especially the face or body.
100% cotton material, give you fine and Smooth hand feeling.


Product details

Size    3 Pieces
Product Dimensions    3.15 x 3.15 x 0.4 inches
Item Weight    0.18 Ounces
Date First Available    October 21, 2020