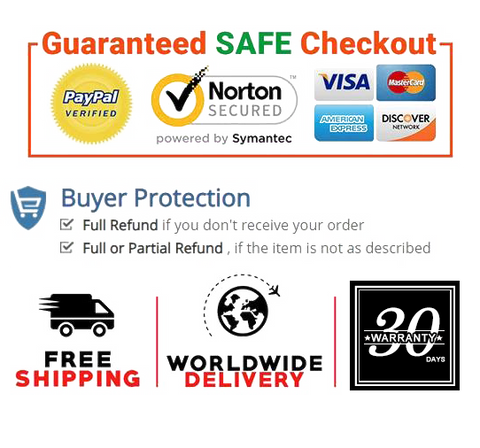 Monocrystalline solar panel kits solar power charger, it is perfect for maintaining batteries of car RV motorcycle boat marine trailer tractor truck, etc. It is designed to maintain the battery at a proper storage voltage with sunlight.
Plug and play: Male to Female, easy to install even for those have no professional knowledge. No additional much maintenance to the kit, no electricity cost, place the panel facing the direction with the most sunlight possible.
Built-in safety protection: Built-in circuit board to prevent your batteries from discharging backwards through your solar panels at night when charger's voltage is lower.
It is designed with a indicate light in the junction box, when the solar panel is facing the sunlight, it will light up and shows that the solar panel is charging the battery.
Lightweight and Portable, it weighs only 2 LB, size 11.6 x 11.6 inch, and made of waterproof and long lasting material, designed for long term use.If you have any questions about the product, please feel free to contact us.

Product description

Suggestions
1. Please use RENPOWER solar panel in direct sunlight and outside,not behind glass, not in the shade
2. Please don't use your phone while charging by RENPOWER solar charge
3. RENPOWER solar charge will work better together with power bank or battery


Product information

Product Dimensions  11.6 x 11.6 x 0.7 inches
Item Weight  1.98 pounds
Date First Available  March 01, 2021