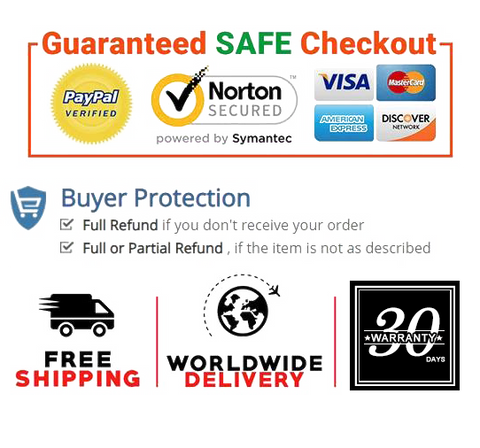 Perfect Modular Set - Every air-tight container has been designed to seal in freshness while making access and food prep a breeze. Store your favorite food safely into these efficient containers.
Dry Food Liquid & Friendly - Not only are these good for dry foods, but our containers are great for holding liquids such as water, juice, soup, and more. Container corners allow for easy pouring. Don't worry about spills as the Shazo containers are designed to seal all liquids with airtight technology once the handle has been pushed down.
Secure Sealing, Stackable Lid Design - Once thes witch on the lid is pushed down, the silicone seal inside the lid will expand to seal the jar, creating complete airtightness. Provides maximum freshness and prolonged food storage. With a stackable and modular design, these containers will save you a ton of space in your pantry and cabinets for better kitchen organization. Shatterproof.
Safe - The clear container is made from 100% Recyclable material. Approved as safe & non-toxic.



Product information

Package Dimensions    4.02 x 4.02 x 3.62 inches
Item Weight   0.39 pounds
Date First Available    January 10, 2021