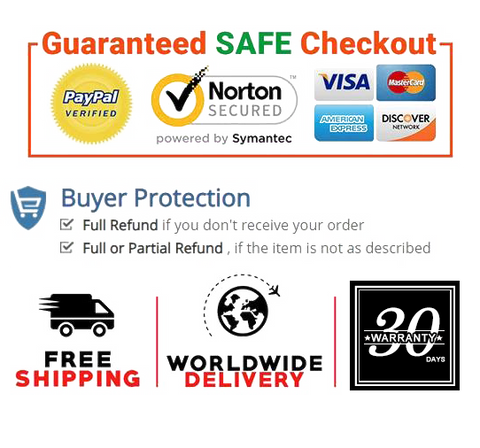 【Comfortable Wearing & Perfect Material】Made from odorless and hypoallergenic silicone, the goggles are latex and PVC free, which is special for people whose skin is sensitive. The strap has anti-slip particles to keep the position of the goggles fixed. Ergonomic design with 3D frame, soft silicon gasket, reducing the pressure around the eyes and let you enjoy swimming!
【Anti-Fog & UV Protection】The Swim Goggle's inner lenses are coated with the latest anti-fog treatment to let you see clearly underwater without blurring or distortion. The outer surfaces coating lenses with UVA/UVB protection which can help protect your eyes from being hurt by UV and bright lights. Convenience for you both indoor and outdoor swimming.
【No Leaking & Waterproof】Soft memory silicon gasket and double-deck seal ensure a snug fit on different face shapes and keep water out of the goggles so that you can swim freely without distractions.High quality materials to prevent breakage.
【ULTRA WIDE VISION】The enlarged arc Impact-resistant PC Lens provides a 180-degree super wide vision to ensure you a more comfortable swimming experience, clearer and more natural vision with no misting or glare, and reduce visual fatigue.
【Easy to Adjust】Turn the strap adjustment button to the side. Tighten or loosen the strap to fit your head size. Replace the adjustment button so that the goggles can fit for your size.

Product description

Tips:
1. keep your goggles clean to prolong the lifespan.
2. Rinse gently after every use with cold, fresh water and then leave the goggles to air-dry.
3. To protect the anti-fog coating, never wipe lenses of goggles with your hands.
4. Keep goggles out of the sun when not in use.
5. Anti-fog spay could prolong the use of anti-fog ability.
6. Those who are allergic to silicone are not recommended.
7. Before you have fun in water, please adjust the head strap in a good position.
Color: White
Material: Soft Silicone and durable PC


Product details

Brand   PIKZH
Package Dimensions   7.2 x 3.15 x 2.83 inches
Item Weight   7.05 Ounces
Date First Available   October 21, 2020