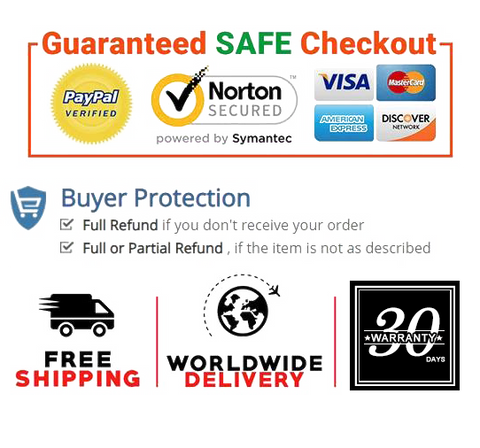 Organizing Made Easy - These see-through mesh organizers are great for storing personal hygiene items or travelling accessories when you're on the go. Keep them in your luggage, handbags, or totes for the best access to all of your personal essentials.
AIR FLOW TO KEEP DRY - Does the same job as clear transparent zippered plastic bags but our mesh bags are breathable and practical at the same time as it allows constant air flow through the mesh.
EASY CLEAN - Easy to clean that is reusable and lasts long.Easy to clean that is reusable and lasts long.
Premium Quality Packing Solution- sizes:10.2" x 6.3" x 3" inch. This allows you to organize all of your personal items into the bag.
Bad Mesh Bag, Broken Zip, Faulty Product? Let us know and we will send you a replacement at NO cost to you.
Product description
PROTECTS YOUR BELONGINGS -- Keep your coupons, bills, and business cards free from dirt, stains, and damage when you throw them in your purse or satchel. They help keep leaks from getting in our out, so your belongings always stay neat and organized.
REDUCE CLUTTER -- Forget about cheap plastic bags—the soft phintory travel packing bags make cleaning and organizing simple. Use them for makeup, as storage for school and craft supplies, separate chargers, camera accessories, and office supplies for work, or sort small laundry items like pantyhose or delicate garments.

Product details

Package Dimensions      11 x 7 x 1 inches
Item Weight      0.28 Ounces
Date First Available     September 07, 2020