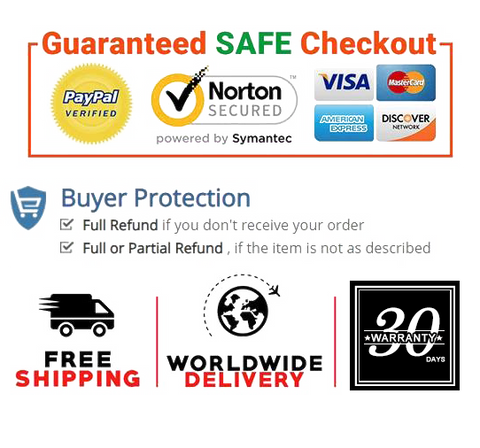 Flexible Timed Feeding: No more pre-dawn wake up calls, or worry when you are overtime at night! Easy to program this automatic feeder to dispense food in right time, 1-4 meals per day and up to 9 portions per meal customized healthy diet for your cat and dog
Suitable Capacity: This 4L / 16.9cup automatic pet feeder consistently provides food for your cat and dog smoothly for a couple of day, assuring you that it'll stay full and happy when you're out for a short vacation or work long hours as well as come with a desiccant bag to keep food fresh
NEVER MISS A FEEDING: Use the 5V DC adapter normally, while sustaining the feeder power via 3 alkaline D-cell batteries(not included) installed in case of power outages, so as to assure your pet gets food consistently. (Equipped with setting memory to prevent sudden power failure)
Voice Recorder: Stay connected with your pet by calling the food automatic feeder before meals with a 10s voice recording clip, thus enhancing the bond with your pet by keeping it fed regularly and feel safe & well cared
Easy to Use & Maintain: Petzilla cat food dispenser inbuilt LCD screen allows for quick setup and the FEED button for additional feedings; food tank and tray removable for cleaning
Product Description
Save Time, Stay Close
Pets need love, attention, and care. The Petzilla Automatic Pet Feeder helps take care of your pet with customizable meal times and portions, which you can quickly set up with an easy-to-use LCD screen, based on your pet's age, weight, and activity. Thus, your pet is fed regularly and feels safe, tightly connected with you via your voice recording as feeding calls even you're away.

4L / 16.9oz food tank
Automatic cat feeder programmable
Flexible feeding
Up to 4 meals per day
9 portions setting per meal (2.5tsp -12.5ml)
Manual feeding function
10s personalized voice recording
Powered by 5V DC adapter
Easy Monitoring & Control
Easily set the time, meals, and portions via the LCD screen. Recording 10s of your voice can let your pet to know it's time to eat. There is also manual feeding function that can give your pet extra rewards.

Humanized Design
4 liters large capacity, Petzilla healthy pet feeder has humanized design that requires two hands to press on both sides to open, it is convenient and simple, and can also prevent pets from knocking down and causing excessive eating.

Inbuilt Desiccant Box
Keeps dry kibbles fresh in food tank with the desiccant bag (one included), so that your pet can have fresh and delicious food at every meal, please remember to change it regularly for the health of your pet (monthly as recommended).

What's in the box:
1 x Petzilla Automatic Pet Feeder (4L)
1 x 5V Power Adapter
1 x Desiccant Bag
1 x User Guide Kit

Please Note:
1) Please use the original 5V power supply.
2) Change the batteries every 6 months if not in use for a long time
3) Suitable for cats and small to medium dogs.
4) Fill in dry pet food only; kibble sized 2-10mm / 0.07-0.4in in diameter.

Product details
Product Dimensions   7.5 x 7.5 x 12 inches
Shipping Weight    4.6 pounds
Date First Available    August 01, 2020