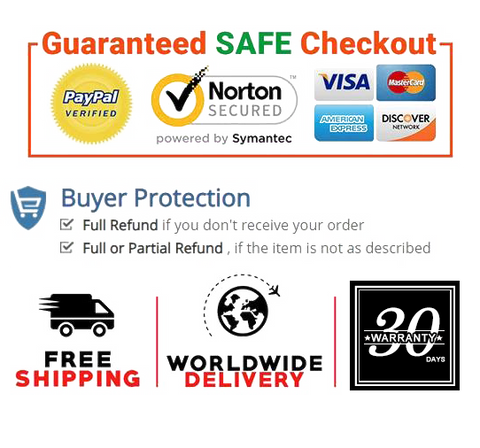 Triangular Structure and Comfortable Wooden Handle Double Shock Absorption: This tennis racket uses a triangular-shaped frame to absorb shock. The combination of the handle and the face is a triangle that has a firm effect and absorbs bad vibrations, making the batting more comfortable. It also comes with a wooden handle t, plus a shock-absorbing hand glue. It can double filter bad vibration and improve the comfort of the handle grip. Let you switch the racquet angle more freely.
Independent Hole Position, Double Hole Technology Threading: Each threading hole on the racket adopts independent rubber hole position and is threaded by double hole technology, which not only has beautiful appearance, but also makes the racket more stable and durable. This independent small hole threading not only can better protect the ball line, extend the life of the racket, but also maximize the elastic effect when you hit the ball, giving you a good sports experience.
Carbon Fiber and Aluminum Metal Double-Mix Material: The racket frame is made of carbon fiber and aluminum metal mixed material. The racquet face has a highly durable mesh belt, which improves the performance of the racquet and increases the strength and stability of the ball. Whether it's the material of the racket frame or the paint on the outer layer of the racket, its quality and weight are very high, giving you a good tennis game experience.
Lightweight and Comfortable Experience: Weight of the unstrung adult tennis racket is very light.Suitable for all men and women, good idea for professionals and beginners.You can enjoy the tennis ball game longer and do not have shoulder pain caused by other heavier racket.
Quality After-sales Service: If there are any quality problems with the racket, you can contact us. We have the best service team to solve all customer's questions and problems.



Product details

Manufacturer     Petank
Item Weight     9.76 Ounces
Date First Available     April 17, 2020