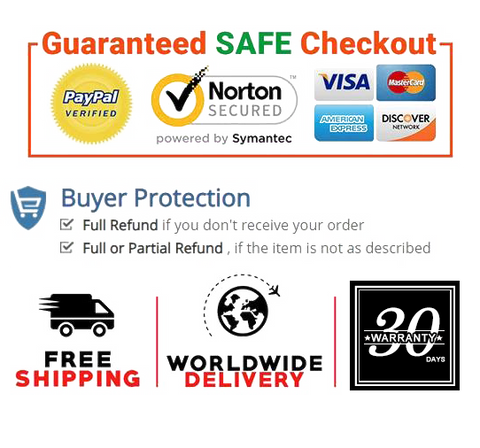 SAVE TIME & CHARGE MORE - The OZiO is a NiCD/NiMH AA, AAA charger that can charge up to 6 batteries at a time and is ideal for AA batteries under 2000mAh and AAA batteries under 800mAh. Best utilized in homes that require a lot of batteries. Replace one-time use batteries with rechargeable ones for standard use appliances such as computer peripherals, clocks, controllers, solar lights, audio devices, etc.
INDIVIDUAL CHARGING - Charge any number of batteries in any of the 8 slots. No longer will you need to charge batteries in pairs of 2/4/6 but have individual charging throughout each battery with the smart individual battery charger.
EASY-TO-USE INDICATORS - Simple to use, the red LED indicator lights up on the rechargeable AA battery charger for when it is on and charging. Once it has stopped charging the LED indicator light will turn off and the battery is ready to use.
CHARGE BOTH AAA & AA - Pair the OZiO AAA & AA Smart Charger with standard rechargeable batteries as it can charge both types at a time. Based on the AA or AAA type, the OZiO Smart Charger will charge at a safe current of 250mAh (AA) or 100mAh (AAA) that is better at prolonging the battery lifespan.
SAFETY PROTECTION - Buy with confidence, your charger includes a 12-month warranty . The OZiO household AA battery charger stops charging based on a built-in 10 hour IC timer and includes protections against short circuits and reverse polarity.


Product Description

Input: AC 100V~240V 50HZ/60HZ
Output:
AA 1.2V-250mA
AAA 1.2V-100mA
Charging timer: 10 hours
Weight: 9.3 oz (264 g)
Dimensions: 145 x 100 x 27 mm
Color: White
Note: when charger is plugged in, there is no LED. LED only lights up red once a proper battery is inserted.


Product information

Product Dimensions    5.7 x 3.94 x 1.08 inches
Item Weight    9.3 ounces
Date First Available   October 26, 2019