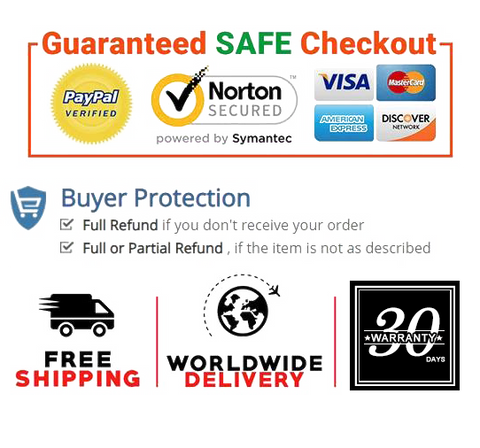 We Paired OTBOOSS Reverse Osmosis Water Filtration System & PERFECT MINERALS Drops Which Raise the Body's PH to Alkaline: Helps prevent an "Acidic" environment a higher PH reduces the chances of dangerous cells being able to thrive in the human body.
CERTIFIED to NSF Standards by IAMPO to remove 82 CONTAMINANTS - that's 15X more contaminants than the leading pitcher filters. OTBOOSS removes such poisons as Lead 99.1%, Hexavalent Chromium 97.2%, Copper 95.2%, Fluoride 93.5%, Radium 96.4%, and Chlorine 96.6% (to name a few). In fact, it's designed to remove 1000's of pollutants that could be lurking in your tap water. Taste the Difference!
NO PLUMBING OR INSTALLATION required - plug in and start purifying. OTBOOSS's Patented RO countertop system COSTS CONSIDERABLY LESS than fully installed, under-the-counter RO systems, while at the same time, delivering often Cleaner, Purer, and Better Tasting Water. Why waste money & crowd landfills with bottled water (93% recently found in study to contain micro-plastics). Invest in your health, the planet & long-term savings with a OTBOOSS's patented Ultra Reverse Osmosis system.
1 FULL SET OF QUICK CHANGING TWIST-AND-SEAL FILTERS come included with your first OTBOOSS system, and last from 6 months to 2 years. SLEEK COMPACT DESIGN - 14'' Tall x 14'' Deep x 12'' Wide - Purifies 1 gallon of tap water into better-than-bottled-quality water in just 12-15 minutes.
100% SATISFACTION GUARANTEED - 30-Day Money Back Guarantee. If for any reason, you are not happy, you can get a refund. No questions asked. - Many popular water filters and water purifier systems claim to turn dirty water 'pure', but unfortunately, leave serious chemicals and contaminants behind. With OTBOOSS, you can feel confident that you are getting ULTRA-PURE WATER from a reverse osmosis system that has undergone extensive analysis, tests and certifications.

Product details
Color     White
Shipping Weight     23.2 pounds
Date First Available     July 08, 2020