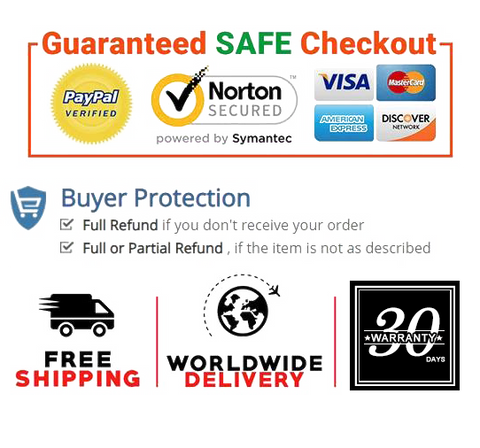 Durable: ONEFIRE portable electric fans was built with a durable brushless motor insdie which able to provide a working life with 15,000 hours which is 7 times longer than most of mini fan.Designed with No-Foldable handle for preventing the handle from being broken which is the common defective design from most foldable portable fan.
High-Performance Battery: ONEFIRE portable electric fans n operated by 2000mAh premium Rechargeable lithium battery with high-performance and efficiency.Offers you most continuous working time with 12 hours depending on different wind speed.Compareing with same capacity,Our battery exceeds 20% working time more than others.You can bring ONEFIRE portable electric fans for stroll,shopping or other outdoor activities without worry for battery.
You Can Control Wind: 3 adjustable wind speed,you can control wind volume from slow,medium and fast according to different needs.
Work While Charging: Get power supply from USB devices such as powerbank,computer,laptop,USB charger.ONEFIRE portable electric fans is able to continuous work when it connects with a power supply.Places into the base(included),it can become a normal hand desk fan.Takes 2.5hours to get fully charged.
Portable Size: ONEFIRE portable electric fans designed with portable weight 8.8oz and mini szie:4.3*1.9*8.8inch.Easy to carry and storage for you.Also is a ideal handheld fan for hot flashes summer traveling camping gift for kids women and friends. Package list: 1 ONEFIRE portable electric fans ;1 Mirco USB Cable.


Product Details

Item Weight     8.8 ounces
Product Dimensions     4.3 x 1.9 x 8.8 inches
Date First Available     January 01, 2021