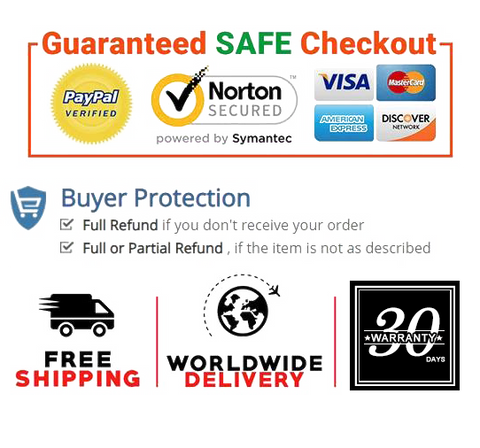 CUT SECONDS OR EVEN MINUTES OFF YOUR WOD TIMES - This jump rope is not only fast but also creates a very stable rope swing so you can easily recover from inaccurate swings
STOP DOING SINGLES WHEN EVERYONE ELSE IS DOING DOUBLES - After customizing this speed jump rope with a quick snip of a wire cutter you will be on your way to stringing together multiple double unders
GET IN THE BEST SHAPE OF YOUR LIFE - We designed this speed rope to not only spin fast but last a long time. If used regularly you will be in the best shape of your life!
100% SATISFACTION GUARANTEE - we pride ourselves on customer support. If you have any problems, we're here to help.
FOR USE ON SMOOTH SURFACES ONLY - Like all steel cable jump ropes, this rope should only be used on a smooth gym surface. Do not use on cement or asphalt as the rough surface will destroy the coating on the cable.
Use On a Smooth Surface for LONG LIFE
When used smooth surface, this speed rope will last for years to come.
In order to ensure a long life we recommend that it does NOT get used on an abrasive surface like concrete or asphalt.
The Perfect System
Handles: Articulating swivel bearing. 6.75" long Anti-slip pattern for sure grip. 4 high-grade metal ball bearings in nylon resin handles.

Cable: 2.5mm coated cable that can be easily adjusted with a cable cutter. Comes at 10 foot length. Spare cable INCLUDED!

Convenient Carrying Bag: Comes with a nylon carrying bag so you don't have to worry about it getting tangled up in your gym bag or locker.

How Size Your OneDayFun Speed Rope
1、Stand on the middle of the rope with one foot and bring the handles up to your arm pit. This is a good starting length.
2、Cut the cable with a wire cutter. You may need test and recut if you want it to be shorter.
3、Tighten the thumbscrews and test. After you find the perfect length, tighten the screw down with a screwdriver so it doesn't loosen while jumping.


Product details

Color     black
Product Dimensions     10 x 8 x 2 inches
Shipping Weight      7 ounces
Date First Available      August 12, 2020