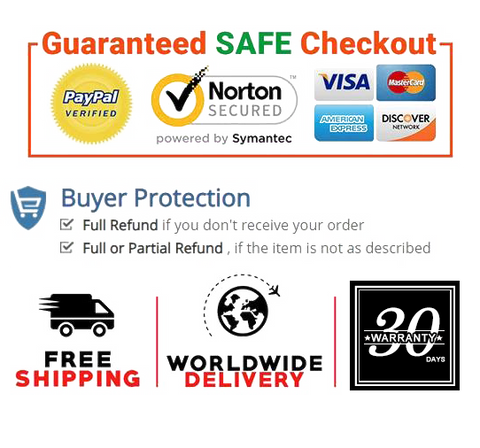 【5 Adjustable Speed-Level 】5 adjustable speeds plug 3 massage modes, brings you various massage experience of 15 speed and intensity. The lowest speed is 1200rpm whilst the highest one reaches 3300rpm, and with 3 various massage modes available for warming up, relaxation, or deep tissue massaging after workout.
【4 Heads of Various Shapes and 3 Material】For different muscle tissue, you can use massage head of corresponding shape and material to deep down into muscle tissue to have a safe and comfy massage. For various muscle group, the 4 massage heads will provide you specific massage in different body parts, and quite easy to change just a pull can achieve replacement.
【High-Torque and Low Noise 26V Brushless Motor】Power, Low-sound, Stability, and Heat-dissipation all are designed to the ultimate, providing extra strong vibration to deep down into 10mm muscle tissue, effectively soothe muscle tightness and painfulness. The sound of motor keeps between the range of 35〜55db, hence not to disturb anyone even when the surrounding is quiet. In the highest speed mode, the motor keeps quiet and stable, not causing hand numbness.
【Extra-Long Battery Life】3 hours charge, 120 days use. 6-pack built-in battery and wireless charging. 20 hours running when the mode is in the lowest one, and 7.5 hours running when in the highest mode. Tips: The battery goes dormant mode and cannot be charged ever when it is in low battery state. For the sake of a longtime use of battery and circuit, it is recommended to charge and store when not going to use for a while, or recharge when the battery is low after use before store.
【Ergonomic&Skip-proof Design】The handle and body employ physiological curve design, providing a comfy grip and reducing hand joints painfulness and discomfort. The handle sweatproof and antiskid that you can grip even when you are sweating after exercise.
Product Details

Brand     Olgar
Item Weight     3.32 pounds
Package Dimensions     10.43 x 9.84 x 3.54 inches
Date First Available     January 01, 2021