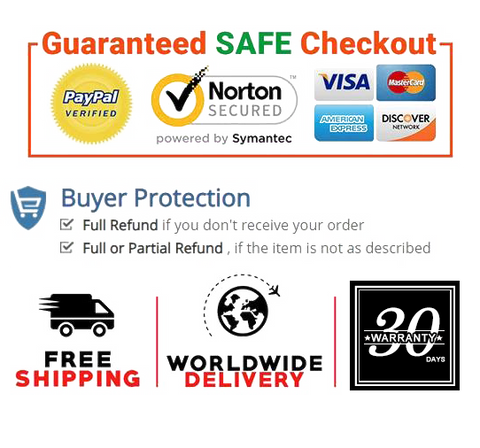 This heavy duty mud recovery automotive towing strap is made of durable polyester and it features a reinforced construction that will not let you down!
This towing strap can come in very handy, there's no hassle keeping one of these in your trunk. With its compact size, you can carry it anywhere you go. You can use this to tow your beloved car from the place where it breaks down or rescue stuck or disabled vehicles.
This car towing and recovery strap can be used in many different ways! Use it to get your stuck vehicle out of mud and snow, move debris and get tree trunks and hurdles out of your way!
The towing strap has a special property that absorbs vibrations or towing jerks making the entire towing process easier and safe! It is going be a smooth towing experience. Simply attach the hooks to the mounts of both vehicles and pull away!
When you are towing, you want everyone else to take caution. The strap has a fluorescent color that allows the other motorists recognize the situation. This could be more vibrant that any other colors during daytime or even at night!
Product Details
Size  5 Tons
Brand  Nuowa
Date First Available  August 01, 2020