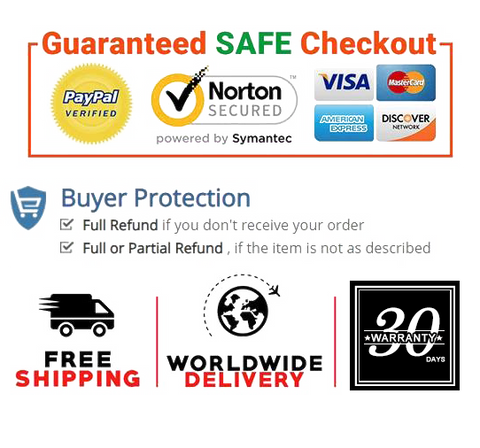 MEDICAL GRADE FILTER QUALITY - MNBFCM Air Purifier uses a premium HEPA filter that is capable of capturing tiny particles such as Bacteria, Germs, Dust, Allergens, Pet Dander, Mold Spores, Pollen, and PM2.5 Particles down to 0.3 microns in size.
ADVANCED 4-IN-1 TECHNOLOGY - The Complete Filtration and Purification System has a Washable Pre-filter, a Small Dust + Premium Activated Carbon Filter, and a HEPA filter. Included is an extra carbon filter to help absorb odor longer and extend the life of your HEPA filter. Ideal for pet owners, smokers, asthma and allergy sufferers by effectively capturing harmful particles and removing odor from pets, smoke, cooking, and much more.
100% OZONE-FREE, SAFE FOR YOUR FAMILY - Our unit does not use UV lights or Ions which produce trace amounts of measurable ozone - a harmful air pollutant, which makes it a much safer choice for your whole family compared to other products on the market.
A MUST HAVE FOR YOUR HEALTHY HOME OR OFFICE - The MNBFCM Air Purifier, having a modern, innovative and nice design perfect for any corners of your room as well as equipped with a powerful 4-stage Fan Speed motor that ranges from Extra Quiet to Ultra Turbo to effectively clean a room of 600 Sq.
CUSTOMER SERVICE: Our products have a 30-day return guarantee. If you encounter any problems, please contact us in time. We will solve it for you as soon as possible.



Product information

Color    White
Product Dimensions   10.5 x 7.1 x 19.1 inches
Item Weight    13.5 pounds
Date First Available    March 01, 2021