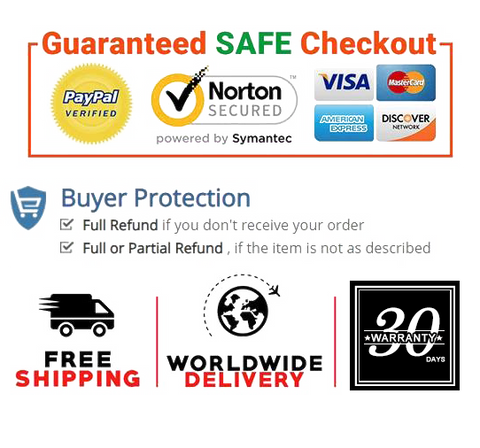 WON'T BEND OR BREAK: Never again struggle with scooping stubborn, rock solid ice cream! Made of high quality, durable zinc alloy metal, the MKLZ Ice Cream Scoop easily glides through even the hardest of ice cream and other desserts without bending under pressure.
COMFORTABLE AND EASY TO USE: The MKLZ Ice Cream Scoop is lightweight with an easy-to-grip and slip-resistant handle that won't freeze or make your hands cold. Its ergonomic design was made to help you effortlessly and comfortably dig through ice cream.
DISHWASHER SAFE and 100% BPA FREE: Dishwasher safe for fast and easy cleanup! It will save you time and energy. BPA-free and non-toxic, making it a great fit for your home and family.
VERSATILE: Perfectly scoop and portion all kinds of foods, like mashed potatoes, scooping pumpkins, melons, cookie dough, meatballs, pancake batter and more.
30-DAYS GUARANTEE: If you are at all unsatisfied with your product, please contact us and we will be happy to provide you with your choice of a replacement or refund. We stand by our products 100% and want our customers to love them as much as we do!