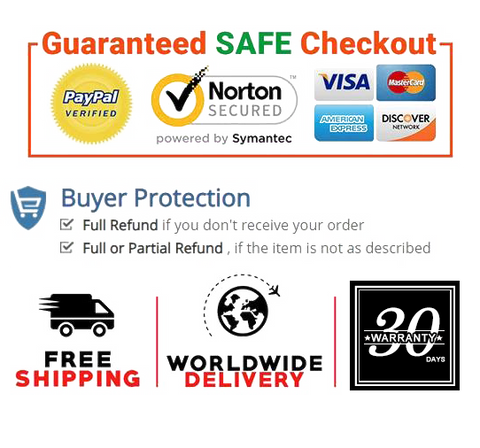 Durable Material: Special custom textured PU leather is used as the main material for makeup travel bags. It has the unique advantages of waterproof, dirt resistance and shockproof. The use of gold metal hardware enhances the texture of the entire cosmetic bag.
Multi-purpose Compartment: The makeup bag has enough space to store your lipstick, eye shadow, mask, blush, comb, foundation, nail polish, make-up tools, makeup brushes, essential oils, men's and women's skin care products and more.
Portable Makeup Train Case: This makeup organizer bag can be easily put into the suitcase. It is ideal for travel vacations, business trips, and weddings.
DIY Compartment: The dividers of the travel makeup bag can be removed, you can design the compartment to your liking according to your storage needs.
Best Gift Idea: Give it to your sister, mother, grandmother, girlfriend, makeup artist, make-up fanatics as a gift for Thanksgiving, Mother's Day, Christmas, graduation, birthday, and party.

PRODUCT INTRODUCTION

Source Of Inspiration
Among the classic elements of design aesthetics, rhombic styling is unique. This quilting technique makes the leather of the cosmetic bag appear more full of three-dimensional luster under the trend of embossed needle thread. We ensure that the delicate texture and extraordinary qualities of each piece of work. Let every woman is thrilled the first time they meet.

Structural Design
Makeup Brush Compartment *4 (Fit different sizes of makeup brushes, eyeliner, eyebrow pencil, lip liner, cotton swab, comb) Zipper compartment *1 (Fit facial mask, eye shadow palette etc.) EVA removable divider compartment *7 (Fit all types of cosmetics, skin care products, lipsticks, lip glosses, jewelry, small electronics)


Product details

Size     Length: 10.2 inches Width: 4 inches Height: 9.1 inches
Color    Black
Item Weight     1.76 pounds
Shipping Weight     2.5 pounds
Date First Available      August 13, 2020