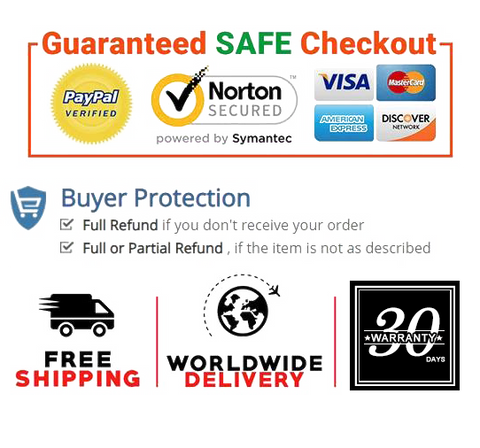 TRIM TO FIT - You can trim the strap length by yourself to fit your size if the belt strap is too long for you.
NO MORE HOLES - Ours Fashion Ratchet Belt provides adjustments for a superb comfortable fit. Easy removable buckle allows you to cut the belt to your ideal size to give a primmer and custom tailored appearance!
EASY USE - Just slide the belt into the buckle and pull the belt through, the buckle simply auto locks the belt, to release the belt, gently push the lever on the side of the buckle and lock will snap. Simple, smooth and sleek!
MAXIMUM DURABILITY - Leather strap is a bit wider than 1 2/5" presenting the perfect look of a fine, genuine leather quality belt, complemented with an HIGHLY FASHIONABLE stylish, buckle that is elegantly designed with class. Scratch resistant buckles made to last.
GIFT BOX - Make a big impression! Enclosed in a lovely, attractive gift box.


Product details

Package Dimensions   6.4 x 5.4 x 2.2 inches
Package Weight   11.99 Ounces
Date First Available   August 01, 2020