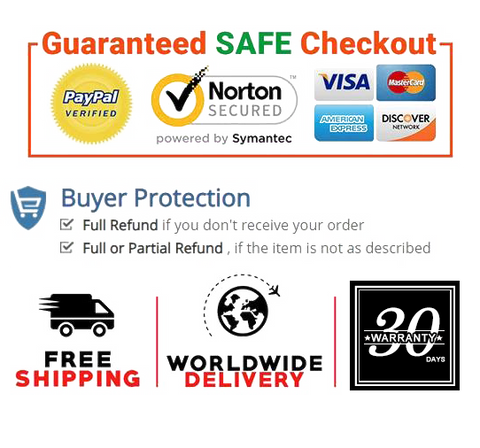 EXCEPTIONAL CLARITY: Producing a high-quality image, magnifying glasses is perfect for reading and other close work at home or on the go. The distortion-free optical lenses provide exceptional clarity for viewing minute details in photographs, maps, models, coins, electronics, crafting and more. Great for those with low vision, the magnifying glass reduces eye strain and makes reading more enjoyable.
ONE-BUTTON RELEASE : A simple one-button release system allows for optimal viewing in any situation. Magnifying glasseswith a high-quality, optical acrylic that is lightweight and scratch resistant.
BRILLIANT LED LIGHTING: View objects and documents in low light areas with the help of integrated LED lights. Non-glare, the LED lights illuminate the object, document or map for greater clarity. The LED lights are powered by three AAA batteries.
LIGHTWEIGHT ERGONOMIC DESIGN: Ergonomically designed,magnifying glasses features a nonslip, 4" handle for a comfortable and secure grip at any angle.
IDEAL GIFT FOR THE ELAERLY AND KIDS:Most elderly have difficulty reading the small print on coupons, prescription,medical bottle, the lighted magnifying glass will be a good assistant as a gift for seniors; Brings kids so much fun and motivate their interest to the whole world , it will bring more fun for kids and motivate them to go outside and explore the nature.
Product Details

Item Weight     6.93 ounces
Package Dimensions     9.8 x 3.9 x 1.81 inches
Date First Available     March 02, 2021