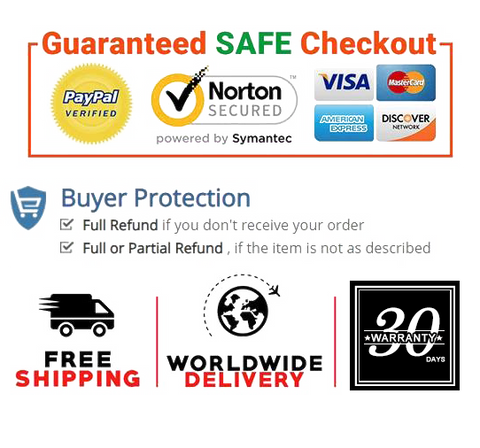 Built-in adjustable grind selector you have precision control over the coarseness of your Pour Over, Drip, Chemex, Cold Brew, French Press, Percolator, AeroPress, Turkish, Espresso, Keurig K Cup, Herb, or Spice grind.
No batteries, power, or long plastic cords needed to operate your portable compact coffee grinder, allowing you to travel with and brew freshly roasted ground coffee beans on your next camping, hiking, backpacking, or outdoors trip.
Convenient removeable hand crank mechanism consistently eliminates over 90% of the noise that electric grinders produce. Imagine grinding your favorite roast quietly in an office cubicle or in your kitchen when your loved ones are fast asleep.
Will retain coffee essential oils to give you the perfect flavor in a fresh cup of coffee is the best way to start and go through your day.
The body, handle and internal components are built with food grade stainless steel and acrylic to give you a product that is durable and ensure you have a product to grace your kitchen for many years.


Product description

Superior Ceramic and Acrylic Material
This manual coffee grinder has the advanced ceramic grinding burr in hardness, not only sharp but durable. With it, you will never get in trouble with rust or bluntness. The acrylic body makes it lightweight and easy-to-clean. According to ergonomics, the handle is designed to fit your hand perfectly, labor-saving and efficient.

How to Use It
1. Open the cover and put the coffee beans in.
2. Cover the lid and install the grinding handle.
3. Revolve the handle slowly.
4. Twist out the container.
The coffee beans shown in the pictures are NOT included in the package.


Product information

Package Dimensions    8.5 x 3.1 x 2.9 inches
Item Weight    9.8 ounces
Date First Available   October 22, 2020