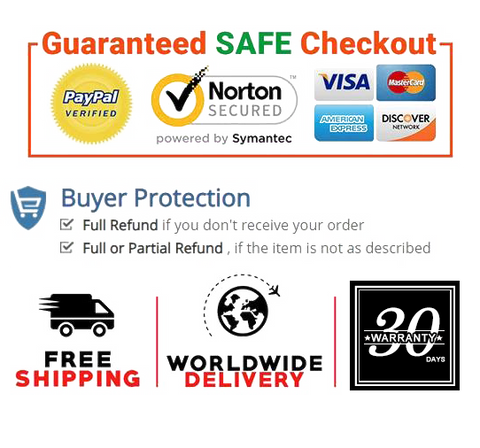 HIGH QUALITY GLASS - BRUSHED STAINLESS STEEL SALT AND PEPPER MILL SET : Home Pepper Mills are easy to grip and made of the highest grade non-corrosive, brushed Stainless Steel, and BPA Free glass bottle. This salt grinder and pepper grinder set is a modern, classy and user friendly addition to your kitchen. Perfect for a gourmet meal or dinner party. Great gift or party favor!
EASILY ADJUSTABLE CERAMIC GRINDER : Our Salt and Pepper Shakers have a larger heavy duty ceramic rotor than competitors. Just twist the knob at the top of each salt and pepper shaker to set your desired coarseness of salt, pepper, or spice.
STAINLESS STEEL LID CAPS = FRESH SPICES & CLEAN COUNTERS : Our tightly sealed stainless steel lid keeps your Himalayan sea salt, peppercorn medley, spices or herbs fresh and long lasting by keeping out moisture. The salt and pepper grinders have the grinding mechanism on the top of the shakers, ensuring salt and pepper ends up only on your food, not all over your table or counter.
EASY TO REFILL - 6OZ CAPACITY = LESS REFILLS : Our Salt and Pepper Mills are 5.3" tall and each salt shaker and pepper shaker will hold up to 3/4 cup or 6 oz of the salt, pepper or the spice of your choice. Just unscrew the grinder from the bottle to refill. MANUALLY CRANKED = NO BATTERIES = ENVIRONMENTALLY FRIENDLY salt and pepper grinder sets. Effortlessly twist with your hand grind fresh ingredients!
365 DAY GUARANTEE : Customer service, our products enjoy a 30-day return service, if you are not satisfied with our products, please contact us. We will give you a reply within 24 hours.

Product details

Product Dimensions   5.31 x 2.55 x 2.55 inches
Item Weight   0.35 pounds
Date First Available   August 05, 2020