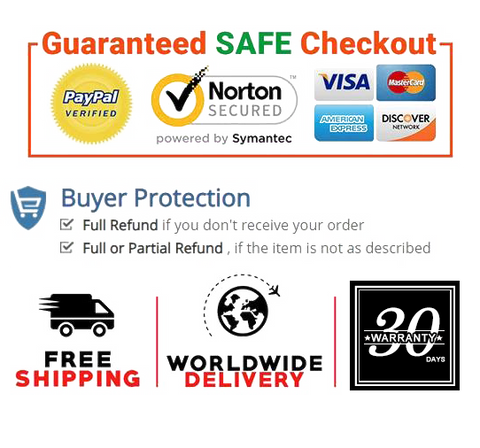 High Quality Craftmanship : The belt is made from italian leather with easy to fasten and unfasten buckle. Ratchet design allows adjustment to your exact, comfortable fit. Belt comes in a distinguished-style, drawstring bag and is carefully packed in a handsome box. Suitable gift for any gentleman.
Size: 1 1/4 " /3.5 CM wide belt. Suitable for size 28-45 waist.If too long, simply trim belt (Refer to photos by on trimming).
Easy to Use: Just slide the belt into the buckle and pull the belt through, the buckle simply auto locks the belt, release buckle by simply shifting small lever. Belt comes with excess length so you can trim to customize to your ideal fit.
Fashion Design: With a simple and elegant look, this leather belt offers fashion and function for use with any casual or professional outfit. Ideal men's accessory as an every day belt with jeans or uniform and even suitable with formal wear.
Product description
Custom Size
Easy Detachable buckle allows you to cut the belt strap to your ideal size to give a primmer and custom tailored appearance! No headache of buying a too short size, specially while taking as a gift but no precise waist of the objective, just buying bigger and cut later on.Following the instruction in the packing box to cut the belt strap.
Reference size table :
belt length(IN/CM) Waist range(IN/CM)
43"(110cm) fit waist size 31-34" (80-87cm)
45"(115cm) fit waist size 34-36" (87-93cm)
47"(120cm) fit waist size 36-39" (93-100cm)
49"(125cm) fit waist size 39-42" (100-107cm)
51"(130cm) fit waist size 42- 44" (107-112cm)
Exact Fit and Easy Use
New design for exact. Ratchet Belt provides 38 unique adjustments for a superb comfortable fit.The belt looks better without the holes.
Easy Use. Just slide the belt into the buckle and pull the belt through, the buckle simply auto locks the belt, to release the belt, gently push the lever on the side of the buckle and lock will snap
HIGHER IN QUALITY
lekima dress belt is made With high-quality genuine leather concealed With fortifying polyurethane. They are crafted With fine leathers that breathe, repel moisture and age gracefully. Our sturdy, lightweight, scratch resistance slide belt buckles are made With Zinc Alloy to create a substance With greater strength and resistance to corrosion.
FASHIONABLE
lekima offers an array of modern, and traditional belts for men. Our automatic belt buckles are suitable for everyday wear as well as special occasions.
lekima formal belts for men coordinate With any dress suit.
LOYAL SERVICE
Customer satisfaction is our mission. lekima is here to provide our esteemed customers a most pleasant experience. Our 45 days return policy, plus 1 year warranty, enables you a risk-free purchase! "


Product details

Color     Black
Date First Available      August 16, 2020