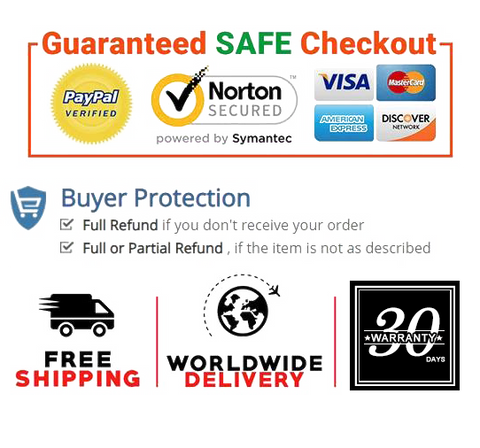 Premium 304 Stainless Steel Interior- The kettle liners, inner lid, spout & rim are made of food-grade 304 durable stainless steel.
Elegant Looking - The color coated brushed stainless steel of the appearance makes the tea kettle unique and aesthetic. Also, the simple one-touch on/off switch button is easy for operating.
Double Wall Design& Extremely Safety- KYVOL electric Kettle is constructed with double walls and thermally insulated handle to prevent scalds during pouring the water. It will be auto shut-off within 20 seconds after water reaches a full boiling point or no water was detected inside, ensure user safety.
Boils water in a flash- The hot water kettle operates on 1500W and quick to boil a full 1.7L/ 8 cups pot of water in 6 minutes or less! Perfect for college dorms, offices, kitchens, hotel.
1 Years after-sales service - We offers 1 year after-sales service and 3 months replacement risk-free for you. Please feel free to contact us when you meet any questions or problems.


Product Description

Wide Spout and Large Opening
One button opens lid at a 45° angle and the extra opening-angle 75° improves handling and spill-free pouring.
An extra-large opening makes this kettle easy to clean and refill.
You can easily fit a sponge or cloth inside for quick cleaning.
Cool Touch Exterior
Smart appearance, vacuum layer prevents heat radiation, so you can safely touch.
Kettle is constructed with vacuum layer, so you can avoid the scald during pouring the water.
The external stainless steel uses color-coated stainless steel, give you a unique and pretty electric kettle.
The bases of all electric kettles are prone to mineral buildup. We suggest cleaning your kettle once every one to two months to ensure the freshest taste
Combine 1 part white distilled vinegar and 3 parts fresh water in the kettle. (Don't fill more than 1/3 full.)
Bring it to a boil, let sit for 20 minutes, and then rinse several times with fresh water.


Product information

Size   1.7L
Colour  Coffee Gold
Product Dimensions   11.6 x 8.6 x 7.6 inches
Item Weight   3.04 pounds
Date First Available   August 05, 2020