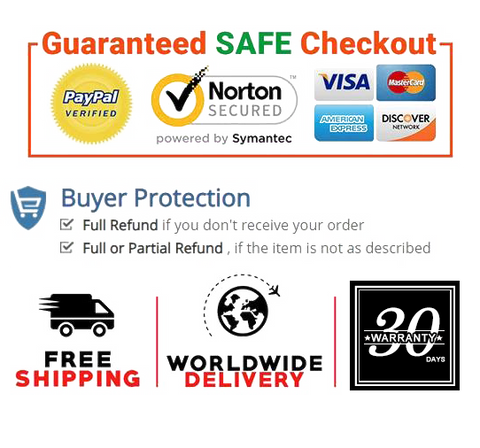 5 in 1 unlock -- Support fingerprints, IC cards, passwords, mechanical keys, mobile APP to unlock, multiple unlocking methods not only facilitate daily use, but also greatly improve safety performance. When you forget to replace the battery and cannot open the door, the USB emergency power supply can help you.
Fingerprint unlock -- Using advanced fingerprint recognition technology, the fingerprint unlocking time is less than 1 second, and the recognition is accurate and fast. Supports up to 100 fingerprints, enough for daily use.
Phone unlock --It can be connected to the mobile phone via WiFi, which can realize remote unlocking. You can view the unlocking record through the APP, and understand the use of the door lock in time.
Password leak prevention -- Virtual password designed, you can add multiple wrong passwords before/after entering the correct password, and then press # to confirm the lock. (The anti‑peep function supports enter up to 16 digits.)
Strong and sturdy -- The door lock module is waterproof, moisture‑proof and mildew‑proof. After high and low temperature tests, it is resistant to vibration and aging, and adapts to harsh environments.

Product description

Keyboard: Touch 12-bit Keyboard
Password Length: 4-8 Digits
Virtual Password: 16 Digits
Low Voltage Alarm Voltage: 4.8 ± 0.2V
Unlocking Time: ≤ 1 Second
Front Panel Size: Approx. 60mm x 395mm x 71.5mm
Rear Panel Size: Approx. 79mm x 395mm x 78mm
Package List:
1 x Front Lock Plate
1 x Rear Lock Plate
2 x Pad
1 x Lock Cylinder
2 x Key
1 x Lock Body
1 x Mounting Plate
1 x Mounting Kit
1 x Screw Package
2 x IC Access Card
1 x Instruction Manual


Product information

Package Dimensions   17.6 x 12.6 x 4.3 inches
Item Weight   9.2 pounds
Date First Available   March 01, 2021