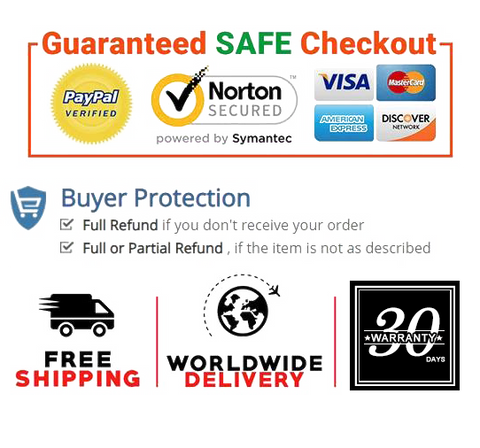 FRESHEN AIR REDUCE ODORS- Ozone has a strong oxidative decomposition ability,which can quickly and thoroughly eliminate odors in air and water.jkuoo ozone generator can output ozone 100mg/h to remove the odors of cars,indoor smoke,dust,pets or decorative materials effectively,to increase the oxygen content of air,so that you can enjoy the natural fresh air at home.
SUITABLE PLACE- jkuoo ozone generator can be used for smoke removal,dust removal,disinfection and deodorization in families,offices,cars,conference rooms and entertainment places.It also can be used for outdoor,camping,travelling to disinfect and deodorize clothes,towels,rags,socks,etc.
CYLINDRICAL DESIGN&SMALL SIZE- We give you a lanyard and a sucker for your outdoor using,you can hang the ozone generator on everywhere you like.
LONG STANDBY TIME&SIMPLE OPERATION-Charging one time by USB,using for a week,super long standby time meet your needs of out goings.
PACKAGE INCLUDES&WARRANTY- jkuoo Oxygen deodorization sterilizer*1,USB charging cable*1,Direct charging source line*1, lanyard*1,sucker*1.And we also provide 12 months extended warranty.



Product description

Ozone is very easy to decompose so it can not be stored.

jkuoo portable ozone generator can create ozone whenever and wherever you need,it has novel structure,high reliability,low power consumption and small volume,very convenient for your daily air purification using.

The quality of air is related to the health of our body,but the air suffers increasing pollution along with the development of modernization,so we need to pay more attention to the quality of air.Using ozone generator to improve the air conditions where you are.




Product information

Product Dimensions   7.87 x 7.87 x 1.57 inches
Item Weight   2.76 ounces
Date First Available   September 01, 2020