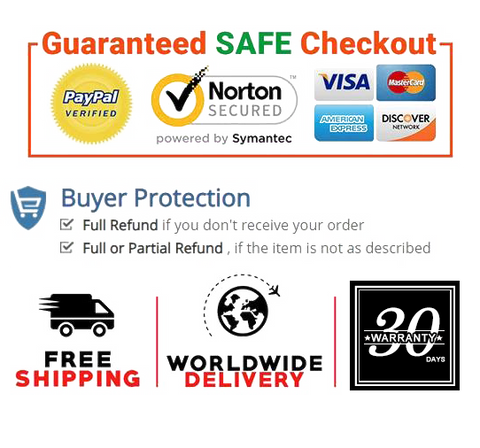 [WIDE APPLICATION] The Farmhouse Wall Light is a perfect decoration for your bedroom, bathroom, hallway, foyer, entryway, stairway, cafe, etc.
Nordic Style - This wall light adopts Nordic style which makes it elegant and perfect decoration for your home.
Soft & Bright - This wall sconce features with strong light transmission, soft, bright and natural light.
High Quality - Made of high quality iron, this wall lamp are well built and very solid, they are durable.
Wide Illumination - With irradiation area of 2m²-10m², this light provides wide irradiation for your home.


Product description

[EASY INSTALLATION] The Bathroom Wall Lamp is hard-wired wall-mounted and comes with all the spare parts installed together beforehand. You can install this Wall Light Fixture simply and quickly by yourself.

Specifications & Details
Voltage: 111V~240V
Power: 18W
Size: 29x24.5x8cm
Material: Aluminum alloy
Color Temperature:
6000K (White)- 4000K (Neutral Light)- 3000K (Warm Yellow)
Type:
A: White
B: Warm
3-COLOR: White + Neutral Light + Warm Yellow
Dimmable: Dimming with remote control

Packing details:
1 X Wall Lamp
Dimmable:
1 X Wall Lamp + Remote Control


Product information

Color      Black
Size      29x24.5x8cm
Item Weight      11.02 pounds
Date First Available      August 09, 2020