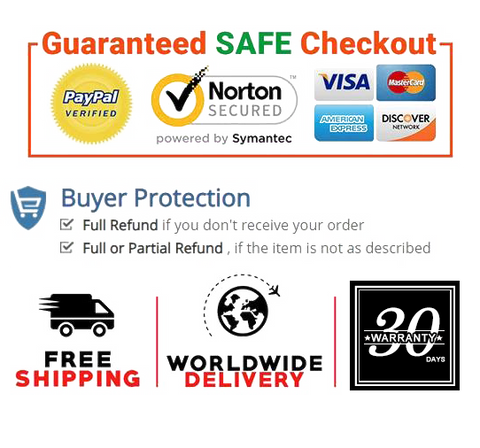 [No Outlet Needed Nearby]  jayden toothbrush sanitizer built-in rechargeable battery(2200mAh) ,easy to remove the toothbrush sterilizer to charge. About 5 hours charging can supports 50 times long using,so you don't have to charge all the time.
[Up to 99.99% Sterilization Rate,Efficient Fast] With the upgraded efficient quartz lamp, this toothbrush sterilizer only takes 200 seconds to clean, then you'll have a clean toothbrush,you will never smell the bad smell on the toothbrush again.When the lid is opened, it automatically stop working to protect your eyes.
[Easy Installation without Drilling] Upgrade to a larger size and stronger sticker, this toothbrush sanitizer will be firmly glued to the smooth wall,and it can hold 6 pounds. You can also choose to drill holes for installation on rough walls.
[Quality Assurance] Using high-quality flame-retardant ABS material, exquisite workmanship without spikes, you and your children can use it safely. 1 year free replacement warranty, please feel free to contact the seller if you have any questions, we will help you within 12 hours.

Product description

jayden Toothbrush Sanitizer:
1. Keep 5 toothbrushes apart
2. Ultraviolet sterilization keeps your toothbrush like new every day
3. The built-in fan speeds up the drying of the toothbrush to prevent bacteria from breeding again in humid environment.These ensure that you and your children have a clean toothbrush when brushing.
What you'll get?
1* toothbrush sanitizer (excluding toothbrush)
1* USB cable
1* sticker
1* instruction manual


Product information

Package Dimensions   9.1x 3.8 x 2.5 inches
Item Weight   12.7 ounces
Date First Available   March 10, 2021